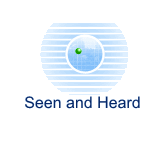 Editorial Board

London Editor:
(London UK)
Melanie Eskenazi

Regional Editor:
(UK regions and Worldwide)
Bill Kenny

Webmaster:
Bill Kenny

Music Web Webmaster:
Len Mullenger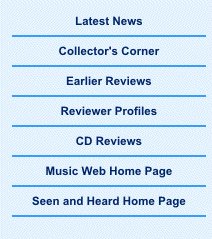 MusicWeb is a subscription-free site
Clicking Google adverts on our pages helps us keep it that way

Seen and Heard Recital Review
'Crystal tears: Dowland and his contemporaries': Andreas Scholl (countertenor), Julian Behr (lute), Concerto DiViole. Wigmore Hall 23.6.2007 (ME)



The deluge which thundered on the roof of the Wigmore Hall halfway through the first part of this concert seemed appropriate, for much of the music was, as Dowland himself put it, 'Semper Dowland, semper dolens' – floods of tears, tempests, sighs, frozen rigour and so on are the material of these lyrics, inspired by the love of melancholy prevalent in the period. An announcement was made that since this was only the second time that the programme had been performed, the artists would be making cuts in the songs, 'so as to keep the evening to a reasonable length.' In the event, this proved rather disturbing since you never knew when a song was going to be truncated, and many of the audience were agreed that we would have preferred to have lost the various 'Fantasies' and kept the songs with their full lyrics.

As you would expect, it was standing room only for Andreas Scholl, but the capacity crowd (many of whom did not quite seem to understand that the time for applause is between groups, and not after every number) were not hearing him at his best, since he seemed to have picked up the same 'throat thing' which had afflicted Christopher Maltman on the previous Saturday. Nevertheless, there was some wonderful singing here despite the occasional feeling of monotony generated by a series of songs of unvarying gloom. The highlight of the first half was Robert Johnson's setting of Ben Jonson's Have you seen the bright lily grow? – the sensuous language, just verging on the erotic, the captivating phrasing, so much this singer's own, the direct yet somehow confidential projection, and most of all the unique, 'cello- rich tone, make this piece the perfect example of Scholl's art: ' O, so white, O, so soft, O so sweet is she' lingered in the air with an almost tangible power.

William Byrd's Though Amarillis dance in green provided a rare interlude of sprightliness, allowing Scholl to sing lines like 'Hey ho, chill love no more' as though there really were charts for it to top in 1588. John Bennet's exquisite Venus' birds whose mournful tunes brought the first half to a remarkable close, featuring entire lines during which Scholl whistled in such a way as to make you imagine you were hearing a bird – small wonder that he chose this as his encore.

After the interval, Robert Johnson's settings of Shakespeare's Full Fathom five and Fletcher's Care-charming sleep were superbly sung, the final 'And kiss him into slumbers like a bride' showing that Scholl has few if any equals in this kind of singing. The final group was mostly Dowland, and was heaven for those who delight in melancholy – 'My wailing muse her woeful work begins. / And to the world brings tunes of sad despair' and 'Whose spring of tears doth stop my vital breath, / And tears my heart with sorrow's sigh swollen cries' typify the atmosphere of this music, sung with noble restraint and played with finesse. Julian Behr provided some delicate lute solos, received in what can only be called a true Wigmore Hall silence and followed by deserved applause. After this evening of expressions of mostly unrequited love, the artists signed copies of their recent recordings for a long line of enthusiastic devotees.
Melanie Eskenazi
Back to the Top
Back to the Index Page

Seen and Heard, one of the longest established live music review web sites on the Internet, publishes original reviews of recitals, concerts and opera performances from the UK and internationally. We update often, and sometimes daily, to bring you fast reviews, each of which offers a breadth of knowledge and attention to performance detail that is sometimes difficult for readers to find elsewhere.
Seen and Heard publishes interviews with musicians, musicologists and directors which feature both established artists and lesser known performers. We also feature articles on the classical music industry and we use other arts media to connect between music and culture in its widest terms.
Seen and Heard aims to present the best in new criticism from writers with a radical viewpoint and welcomes contributions from all nations. If you would like to find out more email Regional Editor Bill Kenny.
Contributors: Marc Bridle, Martin Anderson, Patrick Burnson, Frank Cadenhead, Colin Clarke, Paul Conway, Geoff Diggines, Sarah Dunlop, Evan Dickerson Melanie Eskenazi (London Editor) Robert J Farr, Abigail Frymann, Göran Forsling, Simon Hewitt-Jones, Bruce Hodges,Tim Hodgkinson, Martin Hoyle, Bernard Jacobson, Tristan Jakob-Hoff, Ben Killeen, Bill Kenny (Regional Editor), Ian Lace, John Leeman, Sue Loder,Jean Martin, Neil McGowan, Bettina Mara, Robin Mitchell-Boyask, Simon Morgan, Aline Nassif, Anne Ozorio, Ian Pace, John Phillips, Jim Pritchard, John Quinn, Peter Quantrill, Alex Russell, Paul Serotsky, Harvey Steiman, Christopher Thomas, Raymond Walker, John Warnaby, Hans-Theodor Wolhfahrt, Peter Grahame Woolf (Founder & Emeritus Editor)
Site design: Bill Kenny 2004