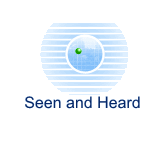 Editorial Board

London Editor:
(London UK)
Melanie Eskenazi

Regional Editor:
(UK regions and Worldwide)
Bill Kenny

Webmaster:
Bill Kenny

Music Web Webmaster:
Len Mullenger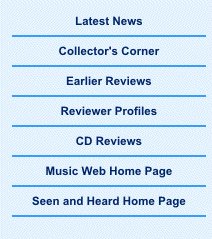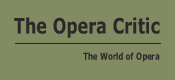 MusicWeb is a subscription-free site
Clicking Google adverts on our pages helps us keep it that way

Seen and Heard Concert Review
Angela Gheorghiu in concert with London Symphony Orchestra / Ion Marin (conductor). Barbican Hall, London. 8.05.2007. (ED)

<![if !supportLineBreakNewLine]>

<![endif]> This was an evening that had everything: star appeal, glamour, style including two dress changes, entertainment, ovations – oh, and music. But was one to expect anything else? No, for Angela Gheorghiu and Ion Marin have made the evening of opera arias interspersed with a few extras such a well-worn routine in recent years that the state of affairs was entirely predictable. Don't get me wrong: there was nothing to fault per se in a perfectly pleasant concert such as this. But even a diehard supporter should admit that this was a relatively easy day at the office for both diva and conductor, though skill and artistry were still to be expected.

Verdi's overture to Nabucco got proceedings under way with a mix of foreboding and full bodied brass and luxuriantly upholstered string crescendi. Evidently the London Symphony Orchestra was intent on providing quality playing for the evening. They responded with rhythmic incisiveness to Marin's swashbucklingly efficient conducting, which drew much in the way of contrast from the major themes of the overture.

Gheorghiu's entry was eagerly awaited. Her graceful and elegant procession to the stage in a backless black and white full-length dress was perfectly poised. Giordani's 'Caro mio ben', a standard arie antiche, requires and received legato lines that were carefully placed, if with occasional vocal covering, but nonetheless Gheorghiu graded her tone finely against a sensitively handled accompaniment. Handel's 'Lascia ch'io pianga' saw more of the same, even if Marin was almost wont to usher in the era of massive full orchestral Handel playing all over again. But the shaping of orchestral lines did have style that added to the appeal. Almost as soon as she had arrived, Gheorghiu was off, waving relatively restrainedly to the audience as she went.

The Intermezzo from Mascagni's Cavalleria Rusticana provided the brief first orchestral interlude of the evening, showing fine homogeneity of string tone in the LSO and languorous wind solos in a reading that was, for once, not over-played.

Leoncavallo's 'Stridono lassu' from I Pagliacci marked Gheorghiu's return and a clear move to continue with the mood of lyric romance for the most of the remaining concert, albeit in this case with some pointed darker vocal tones playing off against her naturally radiant persona. Puccini's 'Ch'il bel sogno di doretta...' from La Rondine, an opera Gheorghiu has championed in recent years, ended the brief first half by capturing something of the breathless blush of love the music intends. Exeunt omnes, to adulation, met with less restrained waving from Gheorghiu.

The interval was taken by Gheorghiu as the cue for the first change of dress, into another full-length number, this time white and pink with silver hip-height highlights. Puccini largely dominated the advertised programme of the second half, which started with 'In quelle trine morbide' from Manon Lescaut. Gheorghiu's generosity for making sure all corners of the hall were addressed was such that she spread her interpretation across the Barbican's wide expanse. A pity, though, that when really called for, her vocal projection did not often find enough scale to suit and really fill the hall. Some compensation however was in her growing commitment to interpretation and getting inside the emotions of the music. Bizet's 'Habanera' from Carmen provided a little shot of pepper at this stage in the evening's menu of delicacies. With her hips swaying gently to the music's infectious rhythm, one sensed that like every true diva / temptress Gheorghiu is indeed not a woman to be trifled with, and like Carmen, she's taken on at your peril. Further adulation, and flamboyant kisses to the audience followed, but it was all part of having a crowd where you want them.

The evening's most substantial musical offering came next: Tchaikovsky's Romeo and Juliet overture, thus injecting some urgency and not a little drama into the romance related theme. Ion Marin drew passionate playing from most quarters of the LSO and revelled particularly in the emotion of the lovers' tender embrace, and the furious fights that followed. Such was his commitment in conducting that he almost looked like a noble fighter himself parrying every orchestral onslaught, to prove a victor in the end. But a twenty-minute overture at this stage in proceedings could signal but one thing: a dress change for Angela.

What a change it was too, flowing brilliant red silk to contrast with her luxuriant black hair. The final Puccini of 'O mio babbino caro' from Gianni Schicchi and 'Un bel di vedremo' from Madama Butterfly saw Gheorghiu at her most touching. Yet, for all the beauty of her tone, there was something wanting again in terms of power behind it. Mind you, charged by the Tchaikovsky, Marin did not hold back the accompaniments overmuch. Frenetic adulation followed, predictably, and a modestly sized bunch of pale cream roses was duly presented.

There followed, at a leisurely pace, three encores. The first a true Gheorghiu standard, George Grigoriu's 'Muzica' from his operetta Valurile Dunarii, is as an appropriate song of thanks to the fortune that music can bring as any Romanian diva can hope to find. The second encore, I could have danced all night, lightened the tone somewhat. The LSO however showed their pedigree in accompaniment and their willingness to diversify the idiom also. The last encore, Lara's 'Granada', had Marin the matador turning in immaculately timed toe tapping before ushering in the final Olé!

So, despite the lack of much musical depth and substance, and in spite of any desire I might have had to take a critical scalpel to the finer aspects of word pointing and textual interpretation, did I actually enjoy it? Yes, I have to admit I did.
Evan Dickerson
Back to the Top
Back to the Index Page

Seen and Heard, one of the longest established live music review web sites on the Internet, publishes original reviews of recitals, concerts and opera performances from the UK and internationally. We update often, and sometimes daily, to bring you fast reviews, each of which offers a breadth of knowledge and attention to performance detail that is sometimes difficult for readers to find elsewhere.
Seen and Heard publishes interviews with musicians, musicologists and directors which feature both established artists and lesser known performers. We also feature articles on the classical music industry and we use other arts media to connect between music and culture in its widest terms.
Seen and Heard aims to present the best in new criticism from writers with a radical viewpoint and welcomes contributions from all nations. If you would like to find out more email Regional Editor Bill Kenny.
Contributors: Marc Bridle, Martin Anderson, Patrick Burnson, Frank Cadenhead, Colin Clarke, Paul Conway, Geoff Diggines, Sarah Dunlop, Evan Dickerson Melanie Eskenazi (London Editor) Robert J Farr, Abigail Frymann, Göran Forsling, Simon Hewitt-Jones, Bruce Hodges,Tim Hodgkinson, Martin Hoyle, Bernard Jacobson, Tristan Jakob-Hoff, Ben Killeen, Bill Kenny (Regional Editor), Ian Lace, John Leeman, Sue Loder,Jean Martin, Neil McGowan, Bettina Mara, Robin Mitchell-Boyask, Simon Morgan, Aline Nassif, Anne Ozorio, Ian Pace, John Phillips, Jim Pritchard, John Quinn, Peter Quantrill, Alex Russell, Paul Serotsky, Harvey Steiman, Christopher Thomas, Raymond Walker, John Warnaby, Hans-Theodor Wolhfahrt, Peter Grahame Woolf (Founder & Emeritus Editor)
Site design: Bill Kenny 2004