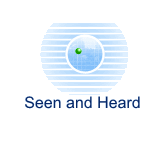 Editorial Board

London Editor:
(London UK)
Melanie Eskenazi

Regional Editor:
(UK regions and Worldwide)
Bill Kenny

Webmaster:
Bill Kenny

Music Web Webmaster:
Len Mullenger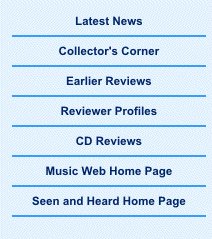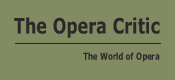 MusicWeb is a subscription-free site
Clicking Google adverts on our pages helps us keep it that way

Seen and Heard Concert Review
Schumann, Schubert and Rachmaninov: Tanya Gabrielian (piano). Wigmore Hall, London. 11.05.07. (ED)
Tanya Gabrielian first came to my attention in a recital given at Londonís Purcell Room in February 2006. The review of that recital made it clear that I found her a pianist of some promise. The current recital, given to mark Gabrielianís acceptance of the Friend of the Royal Academy of Music Wigmore Award for 2007, showed her versatility across very different repertoire, as well as her willingness to stray beyond the standard recital fare.

Papillons, Schumannís popular and notable but not entirely representative opus 2 piano work, is often given with light-hearted affection or in the spirit of whimsy. This, however, was not Tanya Gabrielianís way with the music. She invested its melodies with broad sweep and authoritative tone, which at once caught a certain majesty in the writing whilst making much of the inner lyrical relationships. The work, after all, is a set of variations that utilises polonaises and waltzes and Gabrielianís interpretation bore this fully in mind. Each danced with vivacity from her fingers as rhythmic exactness helped to create subtle differences of character from one to the next.

Tanya Gabrielian had a very particular point of view Schubertís Sonata in A minor, D.845 also, which was to emphasise the composer as a modernist. By imposing unity upon the different aspects of the opening Moderato, Gabrielian set about expounding her view with efficiency and clarity of tone. Later, particularly in the Scherzo-Trio or concluding Rondo, specific tempos were often pushed, but not at the expense of the workís overall structure or shape. Observing her playing from a distance, as I did on this occasion, I was struck by the relative lack of body movement as she played. Indeed, on the surface one might have thought that expression of emotion was a little too absent. Whatever feeling of distance her stage manner may have lent proceedings, her playing negated in spades as surging bass passages, full and unforced, played off well against the crystalline quality of the upper register. At once this was a reading of a lesser known Schubert work that made one aware of its originality and question why it is not better known. Gabrielianís lively intelligence and facility of playing delighted and proved provoking in equal measure.

Rachmaninovís first piano sonata is a rarely performed beast of the solo repertoire. Its three lengthy movements straddle a duration of over forty minutes and, being based loosely on Goetheís Faust, each movement takes as its subject a character or scene from the story. It goes without saying that the work contains many obstacles for any player to overcome, including structure, internal relationships and contrasts of material Ė quite aside from requiring the player to possess a technique equal to the composerís own.

The first movement was one of brooding flamboyance and authority with Gabrielianís iron strong tone and technique perfectly pitched to do the composer full justice. Long lines held over a gradual yet naturally controlled crescendo showed her ability to play with elegance alongside more tempest-like passions the work contains. The middle Largo movement was more obviously Romantic in character, sun-dappled in its shifting gentle harmonies that betrayed the more lyrical aspect of Rachmaninovís personality. The closing movement, though, for me brought out all of Gabrielianís manifest skills. These include total identification with the composerís idiom, the ability to find just the right grand Ė but never over-loud Ė scale in projecting her playing, Gabrielianís acute ear for the slightest nuance and balance within her phrasing, as well as maintaining an awareness of the architectural structure that supports the music whilst placing Rachmaninovís details of pianistic excess unobtrusively within the whole. In short, an astounding achievement by any standards, and one I cannot imagine being bettered.

Having an already prodigious list of international prizes and engagements to her name, and having brought glory to the Wigmore Hall stage in this concert, Tanya Gabrielian is already a wonderful artist. Yet, I have to consciously remind myself that she is still only twenty-four and still a student at the Royal Academy of Music, such is the level of playing achieved and depth of musicality exhibited. Remember the name Ė Tanya Gabrielian Ė you will be hearing a lot more from her I feel sure.
Evan Dickerson
Back to the Top
Back to the Index Page

Seen and Heard, one of the longest established live music review web sites on the Internet, publishes original reviews of recitals, concerts and opera performances from the UK and internationally. We update often, and sometimes daily, to bring you fast reviews, each of which offers a breadth of knowledge and attention to performance detail that is sometimes difficult for readers to find elsewhere.
Seen and Heard publishes interviews with musicians, musicologists and directors which feature both established artists and lesser known performers. We also feature articles on the classical music industry and we use other arts media to connect between music and culture in its widest terms.
Seen and Heard aims to present the best in new criticism from writers with a radical viewpoint and welcomes contributions from all nations. If you would like to find out more email Regional Editor Bill Kenny.
Contributors: Marc Bridle, Martin Anderson, Patrick Burnson, Frank Cadenhead, Colin Clarke, Paul Conway, Geoff Diggines, Sarah Dunlop, Evan Dickerson Melanie Eskenazi (London Editor) Robert J Farr, Abigail Frymann, GŲran Forsling, Simon Hewitt-Jones, Bruce Hodges,Tim Hodgkinson, Martin Hoyle, Bernard Jacobson, Tristan Jakob-Hoff, Ben Killeen, Bill Kenny (Regional Editor), Ian Lace, John Leeman, Sue Loder,Jean Martin, Neil McGowan, Bettina Mara, Robin Mitchell-Boyask, Simon Morgan, Aline Nassif, Anne Ozorio, Ian Pace, John Phillips, Jim Pritchard, John Quinn, Peter Quantrill, Alex Russell, Paul Serotsky, Harvey Steiman, Christopher Thomas, Raymond Walker, John Warnaby, Hans-Theodor Wolhfahrt, Peter Grahame Woolf (Founder & Emeritus Editor)
Site design: Bill Kenny 2004