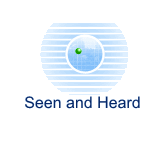 Editorial Board

London Editor:
(London UK)
Melanie Eskenazi

Regional Editor:
(UK regions and Worldwide)
Bill Kenny

Webmaster:
Bill Kenny

Music Web Webmaster:
Len Mullenger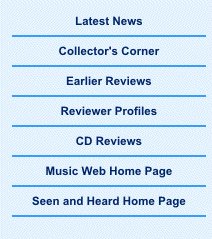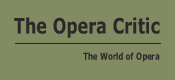 MusicWeb is a subscription-free site
Clicking Google adverts on our pages helps us keep it that way

Seen and Heard Recital Review
Launch of The Enescu Society: Remus Azoitei (violin); Eduard Stan (piano). Romanian Cultural Institute, London. 21.06.2007 (ED)

The Romanian Cultural Institute in London has launched The Enescu Society, a major initiative to promote the legacy of Romania's greatest musician, George Enescu, within the United Kingdom.

The Enescu Society was officially launched by its Patron, HRH Princess Margarita of Romania, accompanied by her husband HSH Prince Radu of Hohenzollern-Veringen. Cristian Mandeal, the Society's President and chief conductor of the George Enescu Philharmonic Orchestra in Bucharest also attended, as did Anton Niculescu, State Secretary, Romanian Ministry of Foreign Affairs and Horia-Roman Patapievici, President of the Romanian Cultural Institute. With Gabriela Massaci, Director of the Romanian Cultural Institute in London, they each offered short addresses that set Enescu in the contexts of personal and wider cultural importance.

The centre piece of the evening was a concert given by violinist Remus Azoitei, Artistic Director of the Enescu Society, and the pianist Eduard Stan, here making his London debut. Two works by Enescu formed the programme, the "Torso" sonata in A Minor, dating from 1911, and Impressions d'enfance, op. 28, which dates from 1940. Between them these two works offer a snapshot of Enescu's early influences and mature compositional style.

The "Torso" sonata, so named because it consists of a single all-encompassing movement, is a work borne out of the spirit of Brahms and Wagner. Both composers were great influences on the young Enescu; during his lifetime was to play under the former's baton in Vienna and memorise all of the latter's mighty Ring cycle. Yet for these great Romantic influences, which Remus Azoitei and Eduard Stan acknowledged in the magisterial sweep and architecture of their playing, they also found room to accommodate touches that showed Enescu's individuality.

Audacious though the sonata is, nothing in the violin and piano duo repertoire compares to 'Impressions d'enfance.' Outwardly this sequence of ten short scenes might be taken as Enescu's fond glances back to moments of his youth, but Azoitei and Stan made it clear that their understanding of the work contains insights of greater depth. They realise that Enescu wrote the piece as a man of advancing years who is still lively of mind. Enescu recalls his youth with startling vividness in the vignettes of the suite - they include, among others, a portrait of an old beggar along with invocations of a stream at the bottom of a garden, the refrain of a touching lullaby, or the vision of moonlight through a window. For all the glances back though, Enescu brings to bear the forward pull of destiny: the realisation that life must end. This comes through subtly at first in the interplay between a caged bird and usurping cuckoo. The last three scenes bring forth the howling wind echoing down a chimney, a gathering nocturnal storm followed by a climactic sunrise that bursts forth with unstoppable energy.

Through painstaking study of the score Azoitei and Stan judiciously found a balance between the major elements of the work, making their points with the subtlety afforded by many years of performing the music together. Only Enescu, I feel, knew the music better than they do. Given the myriad of theme references between the music's sections and the technical difficulties both players are required to meet – extremes of fingering, bowing as well as dynamic gradation and negotiation of amazingly precise metronome markings – in lesser hands the work can become little more than a collection of parts and effects. What made this duo stand apart from that was the quality of near improvisation they found in many passages, the Lullaby, Cricket and the ferocious Wind in the chimney, not to mention their total commitment to Enescu's wishes.

For a violinist who had music at the core of his very being, there could hardly be a more fitting encore than the solo "Fiddler", which begins Impressions d'enfance. For this repeat hearing Remus Azoitei injected his playing with greater feeling to express with profundity the art that conceals art. Enescu for all his grand compositional statements remained a man true to the values of his beloved homeland; no passage in his writing amplifies this more clearly.

Full to capacity of one hundred guests, which counted a healthy mix of the Romanian diaspora in London and interested locals among them, 1 Belgrave Square is set to become a chamber concert venue with much to recommend it. Starting in October, the first Thursday of every month will feature a concert given as part of the new Society's activities. Artists such as Adrian Brendel, Sherban Lupu, Luisa Borac and Mihaela Ursuleasa are scheduled to appear, presenting Enescu's works alongside those of other composers.
Evan Dickerson
Further information about The Enescu Society can be obtained by writing to:
The Enescu Society
Romanian Cultural Institute
1 Belgrave Square, SW1X 8PH
London

Email: director (at) icr-london.co.uk


Back to the Top
Back to the Index Page

Seen and Heard, one of the longest established live music review web sites on the Internet, publishes original reviews of recitals, concerts and opera performances from the UK and internationally. We update often, and sometimes daily, to bring you fast reviews, each of which offers a breadth of knowledge and attention to performance detail that is sometimes difficult for readers to find elsewhere.
Seen and Heard publishes interviews with musicians, musicologists and directors which feature both established artists and lesser known performers. We also feature articles on the classical music industry and we use other arts media to connect between music and culture in its widest terms.
Seen and Heard aims to present the best in new criticism from writers with a radical viewpoint and welcomes contributions from all nations. If you would like to find out more email Regional Editor Bill Kenny.
Contributors: Marc Bridle, Martin Anderson, Patrick Burnson, Frank Cadenhead, Colin Clarke, Paul Conway, Geoff Diggines, Sarah Dunlop, Evan Dickerson Melanie Eskenazi (London Editor) Robert J Farr, Abigail Frymann, Göran Forsling, Simon Hewitt-Jones, Bruce Hodges,Tim Hodgkinson, Martin Hoyle, Bernard Jacobson, Tristan Jakob-Hoff, Ben Killeen, Bill Kenny (Regional Editor), Ian Lace, John Leeman, Sue Loder,Jean Martin, Neil McGowan, Bettina Mara, Robin Mitchell-Boyask, Simon Morgan, Aline Nassif, Anne Ozorio, Ian Pace, John Phillips, Jim Pritchard, John Quinn, Peter Quantrill, Alex Russell, Paul Serotsky, Harvey Steiman, Christopher Thomas, Raymond Walker, John Warnaby, Hans-Theodor Wolhfahrt, Peter Grahame Woolf (Founder & Emeritus Editor)
Site design: Bill Kenny 2004