Unfortunately, many of the organ works that Ives composed during his years as a church organist are now lost. The following is the brief list of extant, complete works:
"Adestes Fideles" in an Organ Prelude
Canzonetta in F
Fugue in E flat
Interludes for Organ
Variations on "America"
About the Variations on "America"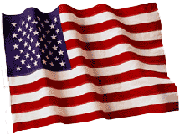 Of course, the Variations on "America" is Ives' most famous organ composition. (It is perhaps even more popular in William Schuman's orchestral arrangement.) The piece dates from Ives' teenage years. The first documented performance was by Ives himself on May 8, 1891. Ives (or his father) submitted the work to a NY music publisher in 1892. It was rejected.
E. Power Biggs performed the "second" premiere of the work--the first one after Ives' own performances. In 1960, Biggs was also the first to record the the Variations on "America."