These performances are generally excellent. Since the Variations on "America" is a short work, your choice will probably depend on the couplings that you find attractive--and availability.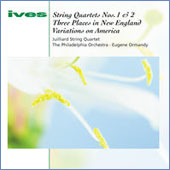 Eugene Ormandy / Philadelphia Orchestra (Sony Essential Classics 87967, coupled with Orchestral Set No. 1: "Three Places in New England" and String Quartets Nos. 1 & 2, available in the U.K.)
Not surprisingly, Ormandy finds the full measure of this work. It's vividly characterized and great fun. And, since the couplings are absolutely top-shelf, I've given this recording a top rating. The disc is excellent in every way.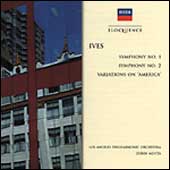 Zubin Mehta / Los Angeles Philharmonic Orchestra (Australian Eloquence 466 806-2, coupled with Symphonies Nos. 1 & 2)
This is another great recording of the Variations on "America." It may even be a shade more colorful than the Ormandy recording. As for the couplings: the First Symphony is fantastic--except for a cut in the final movement. But the Second Symphony is not so hot. This disc is available from the Australian online retailer www.buywell.com.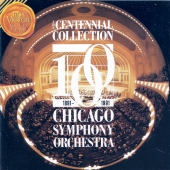 Morton Gould / Chicago Symphony Orchestra / "The Centennial Collection: Chicago Symphony Orchestra 1891-1991" (RCA Victor Gold Seal, coupled with works by many different composers, out of print)
Morton Gould was a tremendous conductor of Ives' music, and his performance of the "Variations on America" is no exception. This is a sprited, lively, and colorful performance. Unfortunately, it's available only as part of a large box set that is now out of print. This one's worth tracking down, as are all of Gould's recordings of Ives.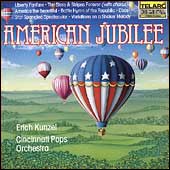 Erich Kunzel / Cincinnati Pops Orchestra / "American Jubilee" (Telarc 80144, coupled with other works by American composers)
This performance of the Variations on "America" is excellent, and the disc features typically excellent Telarc sonics. The other recordings are boisterous and rowdy. A great collection for your Fourth of July picnic!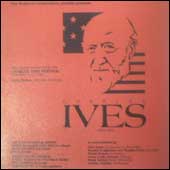 Frank Battisti / The New England Conservatory Wind Ensemble ("Music from the Charles Ives Festival, November 8-11, 1983," New England Conservatory Series, NEC 122, out of print LP) This recording includes:
Variations on "America" (arranged for wind ensemble)
Allegro from "Three Quarter-Tone Pieces"
"Washington's Birthday"
"The New River" (choral version)
"At the River" (choral version)
"Watchman" (choral version)
"They Are There" (choral version)
"The Unanswered Question"
"A Yale-Princeton Football Game"
"The General Slocum"
Largo Maestoso, fourth movment from Symphony No. 4
This version of the Variations on "America" was recorded at the Charles Ives Festival at the New England Conservatory in 1983. The NEC Wind Ensemble's arrangement is vivid and fun, and the performers seem to have a great time with it. (Apparently, the crowd enjoyed it too. The burst with applause at the end of the performance.) This one is a convincing performance captured on a rare souvenir LP.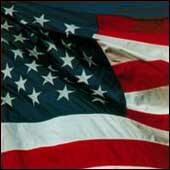 Leonard Slatkin / St. Louis Symphony Orchestra / "The American Album" (BMG / RCA Victor 60778, coupled with other works by American composers, out of print)
Another very good recording of the Variations on "America." But it's a bit more "straight" than the Kunzel/Cincinnati Pops reading. Overall, I think that the Kunzel disc is more rambunctious and spirited. (The couplings on the Slatkin disc are not quite as high-stepping either.)
Other Recordings
Other recordings of the Variations on "America" for orchestra include:
Josť Serebrier / Bournemouth Symphony Orchestra (Naxos 8559083, coupled with Schuman's Violin Concerto and "New England Triptych")