The site contains two galleries of pictures related to Ives:
Picture Gallery No. 2 is on this page.
To return to Picture Gallery No. 1, click here.
Click on the thumbnailed images below to view larger pictures.
Note:
All of the photographs on this web site are reproduced courtesy of Yale University, Irving S. Gilmore Library, unless stated otherwise.
Picture Gallery No. 2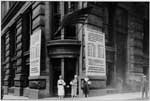 The offices of Ives & Myrick Insurance Agency, at the corner of Nassau and Liberty Streets, New York City.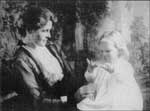 Harmony Ives and Edith, their daughter, in 1915.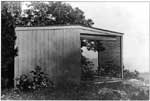 Charles Ives built this "shanty" on top of Pine Mountain in Ridgefield, Connecticut in 1903. Was he inspired to conceive his "Universe" Symphony as he gazed over the valley and distant ridges?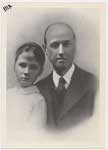 Ives posing for a passport photo with his daughter Edith in 1924.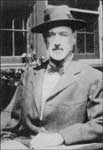 Ives around 1935.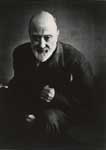 Ives most famous photograph? Ives struck this mischievious pose for photographer Eugene Smith circa 1945.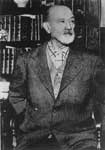 Ives circa 1947.
Photo credit: Frank Gerratana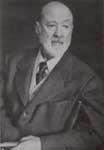 Ives circa 1948.
Photo credit: Clara Sipperell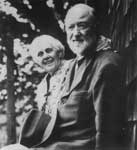 Ives and Harmony were always close.
Photo credit: Halley Erskine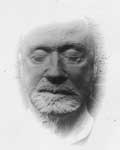 Ives' death mask. He died on May 19, 1954.
Photo courtesy of the Danbury Historical Society & Museum.