1889-1960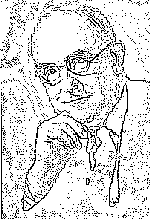 The Armstrong Gibbs Society
(Registered as a Charity No 1101394)
President: Ann Rust
Chairman: Christopher Kingsley
Treasurer: Douglas Potter
Secretary: Angela Aries
Progress Report - March 2004
The Armstrong Gibbs Society was established in 2002, following a revival of interest in the music of the composer and his work as a performer and educator. We on the Executive Committee are delighted that the base for the Society remains in Essex, where Gibbs was born and spent most of his life.
Since the acceptance of the constitution by those present at the Annual General Meeting in 2003, the main aim of the Executive Committee has been to seek registration of the Society as a charity. We are delighted that this had now been achieved, due to the strenuous endeavours of the Treasurer.
The Executive Committee of the Society is now looking to expand the membership, so that the aims and objectives set out in the constitution can gradually be addressed. Among these, encouraging and promoting performances of Gibbs' works, establishing a good data base and maintaining contact with relevant organisations, such as publishers and recording companies, are seen as priorities.
As a result of discussion at the last Annual General Meeting, the Committee is currently looking at establishing a Gibbs class at the Chelmsford Music Festival, preparing an electronic catalogue and promoting a recording of 'The Turning Year.'