1889-1960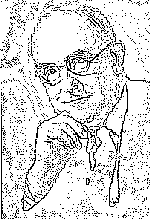 The Armstrong Gibbs Society
(Registered as a Charity No 1101394)
President: Ann Rust
Chairman: Christopher Kingsley
Treasurer: Douglas Potter
Secretary: Angela Aries
Please Reply to:

Angela Aries
16 Runsell Close,
Danbury,
Essex
CM3 4PQ
Tel. / fax 01245 225452 e-mail angela.aries@btinternet.com
Notice of the Annual General Meeting
The Annual General Meeting of The Armstrong Gibbs Society will be held in the Church Meeting Room of the Parish Church of St John the Baptist, Danbury, at 11.00 a.m. on Saturday 15th May 2004. A light buffet lunch will be available, as it was last year, at The Anchor, Danbury, at an approximate cost of £5, excluding drinks.
If you are able to attend, kindly contact the Secretary, Angela Aries, indicating whether or not you would like to have lunch afterwards.
We look forward to meeting you.