Every Day we post 10 new Classical CD and DVD reviews. A free weekly summary is available by e-mail. MusicWeb is not a subscription site. To keep it free please purchase discs through our links.
---
Page written by Reg Williamson - Norwich Music Society
| | | |
| --- | --- | --- |
| Born London, December 31st 1894 | | Died Kenmare, Co Kerry, December 1st 1950 |
| | | |
| --- | --- | --- |
| | Ernest John Moeran was the son of a Norfolk clergyman of Irish descent. Educated at Uppingham School, he learned violin and played in a string quartet. He entered the Royal College of Music in 1913, studied composition with John Ireland, then served in the Army in the Great War. Wounded, he returned to his old school in 1919 as music master, and devoted his life to composing thereafter. He collected folk songs in Norfolk, where he lived for many years, then retiring to Ireland where he died suddenly. Early work was influenced by folk song and Delius, adopting a strong lyrical style. His first published work was Three Piano pieces (1919). | |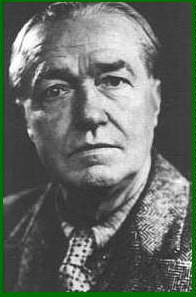 Ernest John Moeran, known as Jack to his friends, was born in Heston, Middlesex on 31st December 1894, the second son of the Rev J. W. W. and Esther Moeran. Shortly after his birth the family moved to Bacton, in the remote Norfolk Fen Country. As a child he learned to play the violin and piano, and made some early compositional efforts while at Uppingham School (works he later destroyed).

In 1913 he enrolled at the Royal College of Music to study piano and composition under Sir Charles Stanford. His studies were cut short by the outbreak of war, and in 1914 he enlisted as a motorcycle despatch rider in the 6th (cyclist) Battalion of the Norfolk Regiment.

On 3rd May 1917, at Bullecourt in France, Moeran received a severe head injury, with shrapnel embedded too close to the brain for removal, and underwent what would now be considered primitive head surgery which involved the fitting of a metal plate into the skull. Unsurprisingly this was to affect him for the rest of his life.

After discharge from the services on a disability pension he returned briefly to teach at Uppingham before returning in 1920 to the Royal College, studying there under John Ireland. This period, one of the most active in his creative output, saw a number of important early works, including the String Quartet in A Minor, the First Rhapsody for orchestra, the Piano Trio, the Violin Sonata and a number of works for solo piano. Moeran had also by this time begun collecting folk songs, visiting pubs, especially in his native Norfolk, and noting down the old songs that were still to be heard at the time, something he was to partake in for the rest of his life. Some of these folksongs Moeran set to his own arrangements, and collections for a variety of solo and assemble vocal settings were to follow for the rest of his life. Of particular interest are the setting for voice and piano of Six Folksongs from Norfolk, Six Suffolk Folksongs and Songs from County Kerry.

By the middle of the 20's Moeran had struck up a close friendship with Philip Heseltine, better known under his pen-name as the composer Peter Warlock. In 1925, together with the artist Hal Collins, they rented a house in Eynsford, Kent, where they were to live together for three years of allegedly wild, drunken anarchy which brought them an assortment of musical and artistic visitors and the occasional attention of the local police. This period also saw an understandable decline in the regularity of Moeran's musical output. It is also thought that at Eynsford Moeran developed the alcoholism which too often overshadowed the rest of his life. On leaving the house as funds ran dry Moeran began to move towards a stylistic reappraisal which was to see him moving away from the earlier influence of composers such as Delius and Ireland, especially on his use of harmony. The first instrumental works to show signs of this were the Sonata for Two Violins and the String Trio, written during a period of ongoing illness and for the first time composed straight onto the page rather than through experimentation at the keyboard, as was the choral cycle Songs of Springtime.

It was also at this time that Moeran began to show a much greater interest in his Irish roots - his father was Dublin-born though raised in England, and Moeran had spent some time in Ireland while serving in the army, but it was not until the 1930's that Moeran really switched the influence on his compositions away from the Norfolk countryside and towards Ireland, particularly County Kerry in the far south west of the country. He became particularly fond of the small town of Kenmare, and for the rest of his life it was to here that here would return for musical inspiration. The work which was to occupy much of the 1930s had in fact been commissioned and started in 1924 - his Symphony in G Minor. Almost finished in the 20's, Moeran abandoned work on it, not to resume until 1934, and finally finish on January 24th 1937 in Kerry. The success of this major work seemed to boost Moeran's confidence, and almost immediately he began work on what has been seen by some as the Symphony's natural companion, the Violin Concerto. This piece, completed in 1942 after five years, is imbued with Irish spirit and lyricism, and whereas the Symphony is often wracked with gloom and despair, the Violin Concerto seems to offer hope and enlightenment in response. Once again the country was plunged into war, and one can only assume that this overshadowing of what was Moeran's finest compositional period has had a lot to do with his later obscurity. In 1945 he married the cellist Peers Coetmore and for her he wrote a Cello Concerto and Cello Sonata both of which are among the greatest of his musical achievements. Other major works of the period include the Sinfonietta, the Rhapsody for Piano and Orchestra (the nearest he came to writing a full Piano Concerto), the Fantasy Quartet for Oboes and Strings and the Serenade in G, a partial reworking of his (later withdrawn) Farrago Suite of 1932.

As the 1940's wore on his health declined. Moeran was wrestling with a second symphony which seemed imminent at several points in time, yet was never completed and later disappeared. The marriage to Peers, never destined to be one of the great romances, was faltering, and his drinking continued. By 1950 he was living in increasingly poor health in Kenmare, worried that his mental instability would result in being certified insane, unable to concentrate for more than a short time.

On the afternoon of 1st December 1950, during stormy weather, he was seen to fall from the pier at Kenmare, and was dead on his recovery from the water. The cause of death was stated to have been a cerebral haemorrhage following a heart attack, and though there have been suggestions of suicide there is no direct evidence of this. He was buried shortly after in a well-attended funeral in Kenmare, where he was greatly loved.

Following his death there has been fitful interest in recording and performing Moeran's music. The vast majority of his instrumental music has at some point been released commercially, though his excellent vocal output has been less favouably treated. Look for the Symphony and Concertos on mid-price Chandos and the String Quartets and Trio on a budget Naxos CD for starting points.

The greatest of Moeran's music has a rich lyricism often rooted in the folk songs of England and Ireland, though always original. He had a great command of orchestral and instrumental colour from the very earliest compositions, and was able to create moments of great apparent spontaneity despite a rather slow, laborious compositional process which reveals itself in a relatively small total output of a little over 100 pieces. It seemed that he was on the cusp of new directions with his Second Symphony, a work on which he struggled for at least five years up to his death, but of which very little has survived.

Andrew Rose
Compositions
1920 (26) Theme and Variations for piano
Piano Trio in E minor
Ludlow Town, song cycle
1921 (27) In the Mountain Country, symphonic impression
On a May Morning, for piano
1922 (28) Rhapsody No 1 in F major
Three Fancies, for piano
1924 (30) Rhapsody No 2 in E major
1925 (31) Summer Valley, for piano
1926 (32) Irish Love Song, for piano
1932 (38) Farrago, suite for orchestra
1934 (40) Nocturne, for baritone, chorus and orchestra
1937 (43) Symphony in G minor
1942 (48) Violin Concerto
1943 (49) Rhapsody No 3 in F sharp major for piano and orchestra
1944 (50) Sinfonietta
Overture for a Masque
1945 (51) Cello Concerto
1946 (52) Fantasy Quartet, for oboe and strings
1948 (54) Serenade in G major
Recommended listening; the two Rhapsodies, the Violin Concerto, the Sinfonietta and the Symphony.
Suggested starter recording: Cello Concerto (Wallfisch), Violin Concerto (Mordkovich), Two pieces for small orchstra (Lonely waters and Whythorne's Shadow) midprice CHANDOS ENCHANT CHAN7078
Visit the Worldwide Moeran Database developed by Andrew Rose
---
Since January 1998 you are visitor number

---
Return to:

Classical Music on the Web
---