Film Music on the Web (UK)
Music Webmaster Len Mullenger
---
*****************************************************************************
70th Academy Award WINNERS 1998.
****************************************************************************
Music Categories

Original Score (Musical or Comedy):

Anne Dudley for The Full Monte [recorded on RCA 09026-68904-2]

This was one of only two British Oscars. It was awarded for Anne Dudley's score which featured Hot Chocolate's 1976 hit "You Sexy Thing".

See further comment below

Original Score (Drama):

TITANIC

TITANIC went down with 11 Oscars equalling the record set by Ben Hur, including Best Original Dramatic Score and Best Original Song for "My Heart will go on" sung by Celine Dion (James Horner, Will Jennings). The other Oscars were for: Best Picture, Best Director (James Cammeron), Best Editing, Best Costume, Best Sound, Best Sound Editing, Best Visual Effects, Best Art Direction and Best Cinematography.

---

"I am King of the World" - James Cameron at the Award Ceremony

---

Our Previous Review:

James Horner Sony SK63213 [72:31]

This new album adds more lustre to James Horner's growing portfolio of outstanding film scores which includes: Aliens, The Rocketeer, Field of Dreams, Patriot Games, Clear and Present Danger, Braveheart and Legends of the Fall.

Everybody knows by now how Titanic confounded the critics who poured scorn on it while the film was still in production. Titanic has created box office history by being the first to pass the $1billion ticket sales mark and it has gathered critical as well as popular favour rather, one imagines, for the awesome computer-aided special effects than for the romance between Leonard DiCaprio and Kate Winslet. The latter is celebrated with the theme song My Heart Will Go On sung by Celine Dion on the final track of this CD to boost its popularity into the popular charts (it has sold 5 million copies already and is at the top of the UK charts - an unusual phenomenon for a mainly orchestral recording). The song, with quite inane lyrics, is more of an incidental bonus. The real film music enthusiast will be drawn more to the excellent and often thrilling music which forms the core of this score - the central six tracks underscoring the voyage and sinking of the great ship. Horner is a master at enhancing on-screen atmosphere, drama and suspense. For Titanic, he uses a huge orchestra with a huge percussion section including snare drum, bass drum and anvil plus an array of treble percussion instruments augmented by synthesisers used sparingly and cunningly to add to the excitement and tension. In the cue Hard to Starboard, for instance, the urgent rhythm of the snare drum is a warning - almost Morse-code like - of imminent danger, and heavy ostinatos of the bass drum and anvil etc evoking the huge engines pounding and pushing the ship towards disaster; and, in Sinking, the music only too vividly conjures up pictures of panic and frenzy as people crush to escape, and of rending metal before the great hulk disappears below the waves. Elsewhere much of the scoring uses Irish pipes and Irish folk-song inflected music to wistful and romantic-dramatic effect - presumably to evoke the Titanic herself (does Horner think of her as the true heroine?) since she was built in Ireland - as much as the fate of the Winslet and DiCaprio characters (who are American). There is also a reference back to Horner's own music for The Rocketeer used as a sort of aspirational motif in the departure from Southampton sequences and recalled almost as a gentle requiem in the spectral An Ocean of Memories cue that shows subtle influences of Debussy and Ravel. The sound is stunning: the dynamic range and sound perspectives are very impressive. This score should favour Horner for an Academy Award.

Ian Lace

---
****************************************************************************
70th Academy Awards -1998
JAMES HORNER
*****************************************************************************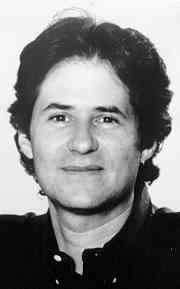 James Horner has composed the music for a number of memorable films in the last two decades, winning three Grammys, five Oscar nominations and four Golden Globe nominations for his work. His most recent score, for writer James Cameron's Titanic, was released by Sony Classical in late 1997. James Horner is best known for his scores for Apollo 13, Braveheart, Legends of the Fall and Aliens, and the song "Somewhere Out There" from An American Tail, all of which have won him Academy Award nominations. He also wrote scores for the recent releases: The Devil's Own, Ransom, Courage Under Fire, To Gillian on Her 37th Birthday and The Spitfire Grill.
He is creating and will shortly record a symphonic work for orchestra and chorus built on themes from his Titanic score. This work will include additional music composed for Titanic that does not appear on the soundtrack recording (see review Sony SK 63213). Sony Classical also plans to record an original ballet score composed by Horner, who has written a number of concert works for orchestra.
The composer's early interest in avant-gared musical techniques helped define his personal style, which often blends traditional harmonies and a conventional orchestral palette with the texture of ethnic instruments and even electronic sounds. Film scoring became an obvious choice for Horner, though he brings to it the perspective of the classical composer and conductor. "Films speak to me right away," he commented. "The atmosphere, the overall mood dictates the kind of orchestra I will use. Watching a film the first few times, I make a charcoal sketch; later I put the colours in." In recording his own film scores, Horner often creates his own orchestrations and prefers to conduct the orchestra directly to picture, instead of using click tracks or other mechanical timing devices.
Los Angeles-born Horner began writing for films in 1980, shortly after completing his doctorate in composition at UCLA, following earlier study at London's Royal Academy of Music and the University of Southern California. Horner's first assignment was the scoring of a short film entitled The Drought for the American Film Institute and it led to more work with AFI. He further developed his craft in the commercial arena at New World Pictures under the aegis of low-budget producer, Roger Corman. At New World Pictures, he also forged important long-term relationships with two emerging young directors - Ron Howard and James Cameron. His contrasting scores for Brainstorm and 48 Hours (which won him a Los Angeles Film Critics Association award) helped establish him as an important and versatile new film composer, just as the symphonic film score became popular again in the wake of John Williams's music for the Star War films. Horner went on to compose scores for such films as: Casper, Clear and Present Danger, The Man Without a Face, Patriot Games, Sneakers, The Rocketeer, In Country, Honey I Shrunk the Kids, The Land Before Time, Willow, An American Tail, The Name of the Rose, Cocoon and Star Trek II: The Wrath of Khan.

---

Anne DUDLEY. The Full Monte OST RCA VICTOR 09026 68904 2

One regrets having to sound churlish but the awarding of the Oscar to Anne Dudley for this slight score seems to this reviewer a sop to the Brits because so many of their 70th Academy Award nominations hopes were disappointed. An examination of this album shows that Ms Dudley has only contributed two original cues lasting no more than five minutes or so the rest of the CD comprises music by others such as You Sexy Thing by Hot Chocolate. I am not denigrating the quality of Ms Dudley's work her two cues employed through the film do emphasise the cheekiness of the men's stripping farrago and The Lunchbox has Landed cue with its old fashioned tango rhythms subtly suggests the underlying plaintive and semi-tragic elements of this rather over-indulged little story. Much better and more deserving of the Oscar, in my opinion was the Zimmer score reviewed below

Ian Lace

Hans ZIMMER. As Good As It Gets OST COLUMBIA/SONY MUSIC Soundtrax 489502 2

This is another interesting score from Hans Zimmer who wrote the haunting music for Driving Miss Daisy. Again a tango rhythm plays an important part but it is more acerbic in line with the quirky, bad tempered Jack Nicholson character. A smaller chamber orchestra is used heavily accented towards the strings - frequently producing a rather biting monochrome sound reminiscent of Bernard Herrmann's music for Psycho but clearly not so chilling since this is basically a romantic comedy. More than once, there are hints of Prokofiev. Warmer romantic music represents the Helen Hunt (a well deserved Oscar performance) character. There is some very effective polytonal writing and intelligent yet spare use of instrumentation. I was especially impressed with Zimmer's the cue Under Stars, a most imaginative nocturne. An unusual and inventive, melodic, score. The album also includes songs used in the film sung by Nat King Cole, Art Garfunkel and Danielle Brisebois.

Ian Lace

---
Return to Film Music Main page