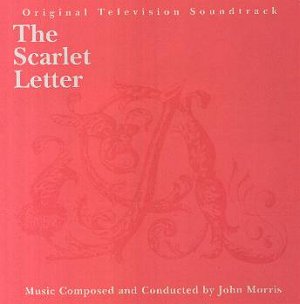 Nathaniel Hawthorne's classic tale has enjoyed several adaptations for screen. This particular TV version hails from 1979, and a time when budgets allowed a composer to employ the likes of The London Studio Symphony Orchestra to realise their creation. The orchestra section that got the most exercise 2 decades ago was clearly winds. There are a huge number of pipes, recorders, and flutes utilised to blow a sympathetic undercurrent beneath the tale (including bagpipes in "The Marketplace")
The letter of the title is an 'A' - burned across the skies by a passing "Comet" (wonderful use of multiple harps). When you learn that the bell which peals a tragic toll through the music is in the chord of A, Morris' music encourages repeat listens to pick up the subtle nuances reflecting the action chronicled in the booklet notes.
A very late album - but first class. In fact, I give it an A (groan).
Reviewer
Paul Tonks


Reviewer
Paul Tonks

---
---
Reviews carry sales links
but you can also purchase
from: