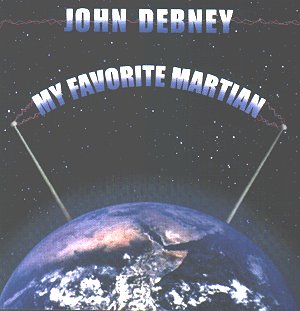 This is an entertaining, generously-filled album: 35 brief tracks of very varied music. It embraces cool and slinky jazz numbers, bongos-led Latin music (including a Martian Mambo), ravishingly romantic melodies, scampering comic capers, fast-paced chase music, dark dramatic material and sci-fi Star Wars fantasy adventure stuff . Influences range from Dukas to Rimsky Korsakov; from John Williams to Danny Elfman (with the Edward Scissorhands-type choral treatments and the general quirkiness) – as well as from many other leading film composers. There is even a direct quote from the opening of Richard Strauss's Also Sprach Zarathustra for a cue entitled 'Toilet Trouble' – the mind boggles. The sound is stunning.
Once again the documentation is woefully inadequate – not even a booklet; just a single sheet with endless credits to obscure production people. Now I appreciate that this is probably a promotion album intended to focus attention on Mr Debney's talents and to promote more contracts for him but I will once again make this point of principal - when will the record companies create booklets that cater for the public instead of indulging in this sort of endless navel-gazing?!?
Enquiries about this album should be directed as indicated in the header.
Reviewer
Ian Lace