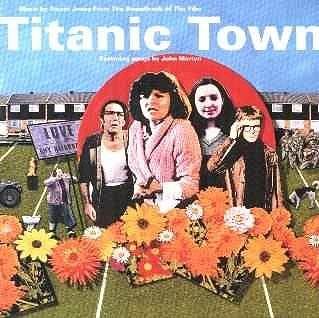 This has to be the most relaxing album I have heard in a long time. 5 songs from John Martyn's dreamy vocals are calming enough, but then woven in-between are some surprisingly subtle cues from Jones. The sound throughout stems from different guitars in conversation, and in "The Meeting" that gets backed by Irish string rhythms and drums.
Another soundtrack rendition of "Danny Boy" might put the avid collector off, but this is one of 2 songs with vocals from Nualla O'Neill (the other being an alternate to the opening version of "May You Never" from Martyn). Her lovely voice and the unexpectedly toe-tapping rendition of the classic really add something to the collection. A demonstration of how to breathe respectful new life into something, if nothing else.
Everything was put together by Jones and his close collaborators Kipper and Gareth Cousins, with the former singing all the vocals in the catchy tune "Crying Out Loud". The team effort makes for a very refreshing listening experience. I hope it can be taken as a compliment by all involved when I say that this is ideal music to drive to. There is nothing traditionally 'road' about the music. Its just the sort of easy pleasing to make zipping by scenery come alive.
Reviewer
Paul Tonks