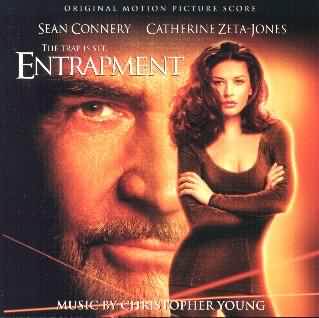 Do Messrs Connery or Young really need another thriller on their CVs ? Oh well. While I'll admit there's some fun and innovation strewn through Young's score, to my ear it comes off as an easy day. There's a rather promising start on horns with the title cue. Sadly it moves into a sort of electronic noodling I'd thought would be behind Mr Young now. The subsequent jump start to "Saints & Sinners" is reminiscent of the spate of horror scores he did too. Nice piano work breaks up the bombast in "Fayeth In Fate", before it kicks back in with "Blackmail" where repeating horn figures promise a potential kinetic energy that never quite comes. "Kuala Lumpur" is amongst the most interesting moments, when echoing percussion and a spot of ethnic winds blow open an otherwise so-so experience.
By album's end there's that full stomach sensation without any lingering tastebud tingle.
I still prefer everything the composer's ever done on a smaller ensemble scale. He always writes big for those projects. Nice cover though.
Reviewer
Paul Tonks