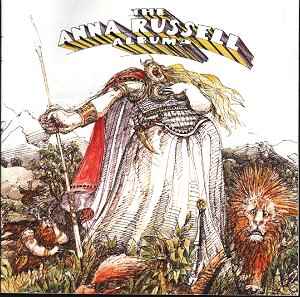 Following on from the hilarious Anna Russell - Again? album reviewed on this site last month I could not resist turning my critical ears to this first collection of Ms Russell's penetratingly witty shafting of the world of music. With Ms Russell nothing is sacred - thankfully.
We learn that she was taught by a teacher with an unbelievably long and quite unpronounceable name - "…He taught me everything I know - even singing." We learn that she sang with the Ellis Island Opera Company. Of her singing the part of the Goddess in the opera The Goddess in the Underground, a reviewer wrote that she sounded quite unearthly and that he didn't think that the human voice was capable of such sounds.
Ms Russell's 21-minute analysis of Wagner's Ring is a tour de force. She describes the Rhine Maidens as a sort of aquatic Andrews Sisters, Wotan as a crashing bore and Siegfried as a Little Abner type. When she tells us of the meeting between Wotan and Erda (described as a green torso stuck in the earth.) we learn that that Erda 'begs Wotan "Be careful, Be careful" - and then bears him eight daughters! She then tells us how Siegmund falls in love with Sieglinde. "She's married so it's immoral and she's his sister so it's illegal…But that's opera - you can do anything as long as you sing it!"
Ms Russell also takes off the German lied, the French art song and the English folk song ("British - pure but dull"). We are also told how one can write one's own Gilbert and Sullivan opera according to a formula and we are introduced to her characters: heroine Pneumonia Venderfelt and hero Clodberry Bunion in an unlikely story about mistaken identity and thwarted love amongst the New York upper classes before everything is resolved by a long lost baby being identified by an onion shaped bunion. On the way, Ms Russell lampoons all the typical G & S songs.
Seventy-five minutes of hilarious fun in the company of a lady who obviously knows and loves music.
Reviewer
Ian Lace