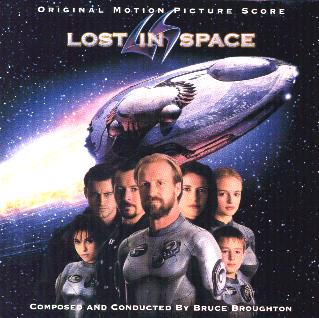 Talk about your last minute success story. Having already replaced Jerry Goldsmith at a relatively late stage, Broughton bore the brunt if state-of-the-art effects and editing techniques dictating changes in the film right until the very last minute. It's incredible that such a coherent piece of music should result under such circumstances.
Without question the brief to Broughton was Star Wars. The style throughout is unmistakably Williams. A very obvious example being the string arrangements of "Robot Attack". The other stylistic give-away are the trumpet fanfares. All of which is absolutely spot on for the film of course. It did so try to set itself up as leading the way for a new franchise.
There is plenty to admire aside from a composer working under heavy scheduling. The music is delightfully over the top as a direct communication at just how 'kiddie' an audience was being pandered to. Towards the end of the film and score, there are darker passages for what seem dire circumstances for the Jupiter II crew. In "Spider Smith" the score takes a step away from the Disney tones to explore the surprisingly sinister fate of the film's protagonist.
Broughton's theme is certainly jolly enough. He wisely side-stepped any attempt at the Williams original (instead leaving that to the five minute fame of Apollo Four Forty). With the seriously expanded extra material here (from the song laden original I mean), this disc shows the theme to be nicely versatile. Sadly it doesn't eclipse much of his previous melodic spotlights, and the relative failure of the film won't propel him too far just yet. We'll just have to continue enjoying his superior music for inferior films.
Reviewer
Paul Tonks