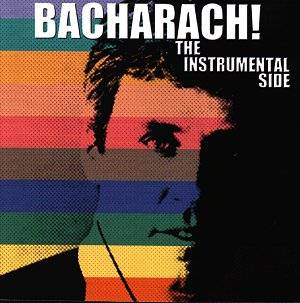 Burt Bacharach is an instantly recognised name in the pop soundscape, having a career spanning 40 years and creating many memorable and enduring songs like 'Raindrops Keep Fallin On My Head', 'Walk On By', 'What The World Needs Now Is Love', and 'What's new Pussycat?' just to name a few, many of which reached the top 40.
He is not a stranger to film music either. He has written complete scores for such films as 'What's new Pussycat?', 'After the Fox', 'Casino Royal', and 'Butch Cassidy and the Sundance Kid', which earned him an Academy Award for Best score, and many others.
To attest his contribution to music in general, Varese Sarabande compiled and arranged instrumental versions of some of his well-known songs.
The songs are performed by a quite small ensemble utilising piano, synths, percussion and brass, in a nostalgic and sweet way giving, on the other hand, a cheesy flavour to the CD.
Many pieces stand out such as 'Always something there to remind me', 'What's new Pussycat', 'I Say a Little prayer', 'Walk on by' and others.
The question that occured to me listening to this album is how will a compilation of cheesy, nostalgic, instrumental music to songs that hit the charts some 20 or 30 years ago, appeal to a newer generation of listeners exposed to modern pop music, New Age, progressive sounds or even modern soundtracks? Music that in parts reminded me of lounge music and music we usually listen to in elevators and supermarkets?
I realised though, that this is the strength of this album: most of them are well-known pieces, catchy tunes most of us have listened to, one way or another, and quite often whistled under our breaths. One doesn't have to necessarily like this kind of music to appreciate this CD. It automatically induces a nice, relaxing, and somewhat melacholic, for the older generations, an aura, sufficient to carry you away to whatever this music represents in you.
A mood-creating album that you may love or be indifferent to according to your tastes. It deserves a listen though, even if you don't buy it!
Reviewer
Kostas Anagnostou


Reviewer
Kostas Anagnostou

---
---
Reviews carry sales links
but you can also purchase
from: