---
Bernard HERRMANN Orson Welles at the Movies: Citizen Kane; The Magnificent Ambersons Tony Bremner conducting the Australian Philharmonic Orchestra ATM CD 2008

Crotchet (UK)
Amazon (USA)
Soundstone (USA)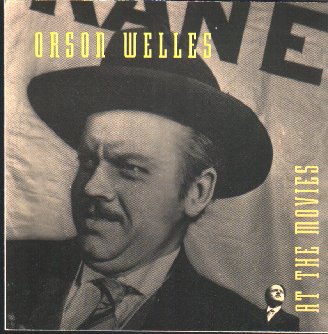 This Australian CD is well worth seeking out. The two scores are classics of Herrmann's earliest film days in the 1940s. Both are eclectic and extremely tuneful works recalling music which he either knew from score or which would have been in his active CBS Symphony Orchestra repertoire. He was a conductor of questing and receptive character. This shows here both in the vivid influences and in the many tributaries which flowed into and out of the furnace of his imagination.
While Kane is sumptuous, dark, grand, nostalgic and powerful, Ambersons has a touch of angst but much that is urbanely rather than wildly emotional. Kane is Gothick - rich in incident. The extremely fine performance brings these qualities out. It is very good to hear this music at fuller length than the brief suite by which most people know the music from the RCA Gerhardt Classic Film Music series. The Dies Irae theme is heard or sketched in several times. Ms Illing is in good voice though not quite a match for the young Kiri Te Kanawa in the now elderly but still rich Gerhardt analogue recording.
Track 1 is gloomy but sweet. A cool flute parts the storm clouds. This is acidically Gothick achieving immediacy and impact without the twelve-tone palette. Sibelius is clearly an influence. If the Torn Curtain score is too inhumanly chilly Kane represents a couple of degrees greater warmth. Track 3 has marked Finzian resonances. Track 4 mixes, in raucously cocky march mood, the voices of Kurt Weill and Shostakovich. Dies Irae puts in another appearance and then we get a march out of the Prokofiev pocket-book. Track 5 returns to the cheeky little march we heard in Track 4. This dissolves into a charming miniature waltz sequence. The next track has a prominent solo violin in what develops into an icy slate-grey serenade. Track 7 is the famous music depicting the sweet and then decaying relationship between Kane and his new wife. This is redolent of Palms and Grand Hotel. The fluttering flute is every bit as good as Gerhardt's on RCA/BMG.
Tension is deftly built and sculpted in repeating harp motif in Track 8. There is a hint of A Late Lark (Delius) and the Finzi Clarinet Concerto although the Herrmann pre-dates the Finzi work by almost a decade. This is a most impressive track. After a mysterious Baxian opening an explosive march strides in exuding confidence. It starts in Prokofiev style sounding for all the world like a refugee from Prokofiev's Classical Symphony and stops along the way to give us a reminiscence of Mahler. Salammbo's Aria is presented by orchestra and conductor for all it is worth (arguably more). Rosamund Illing is extremely good but without the creamy triumph of Kiri te Kanawa's young voice. The aria may well be known to you but the layer cake (gateau I should say) of Reyer, Delibes, Massenet is wonderfully confected. Orchestrally this does not have quite the whip-crack sharp definition of Gerhardt. This is followed by a multi-tracked segment which is a montage of Illing's voice presented in a multi-image kaleidoscopic mirror ending in a down-the-sinkhole vocal effect at the end. Track 11 (Xanadou) is heavily tense and clouds drift across the moon. Track 12 gives us more Prokofiev voicings. The next sequence returns to a sour curdled Weillian style. There is a decadence here melting into Grand Guignol. I caught myself thinking of the atmosphere of the horror stories of de Maupassant and especially The Horla.
"Glass Ball" has a hollow tread deep in the foundations. Old age has caught up with Kane. In the finale there is a sense of late fulfilment in the horns which play quietly surging briefly to a climax. However skulls stare out of the casements.
The Magnificent Ambersons is a very different film. It portrays domestic tensions and oppression in a late nineteenth century style. The music is refined and occasionally Palm Court material although psychological tensions are always well voiced. The music has a Gallic accent. Landaus click and canter through cobbled streets and metalled lanes. It is all quite urban and urbane. Poulenc comes to mind and Prokofiev also and this hits you with force at the start of track 16 with a brilliantine trumpet solo straight from the Russian composer. There is a wonderfully vitreous sleigh ride at track 17 - a highlight of the disc. Track 18 is quite modernistic - all percussion, bells, clanking and bell noises with some reminiscences of the previous track. First Nocturne sounds uncannily like Finzi - straight out of the British composer's Introit for solo violin and orchestra. Track 20 is a dark tale which becomes yet blacker in the next three tracks. Track 24 is the second letter scene and here the wind principals dance slowly around a stately sad theme which might have been for a Dead Infanta. The Second Nocturne treads the same twilight path as the First with a lead solo role for principal cello. Then follow two reveries cut from the same trunk as the Nocturnes although the second drifts lazily down into nightmare drowned depths. The Elegy is shabbily haunting, conjuring up drifts of skeletal leaves. End title returns to palms and civilised evening dress and touching base with Mahler's Adagietto.
This is an extremely recommendable disc which is well worth finding. It merits a prominent company licensing the tapes for easier distribution in Europe and USA.

Rob Barnett
---
Return to Index