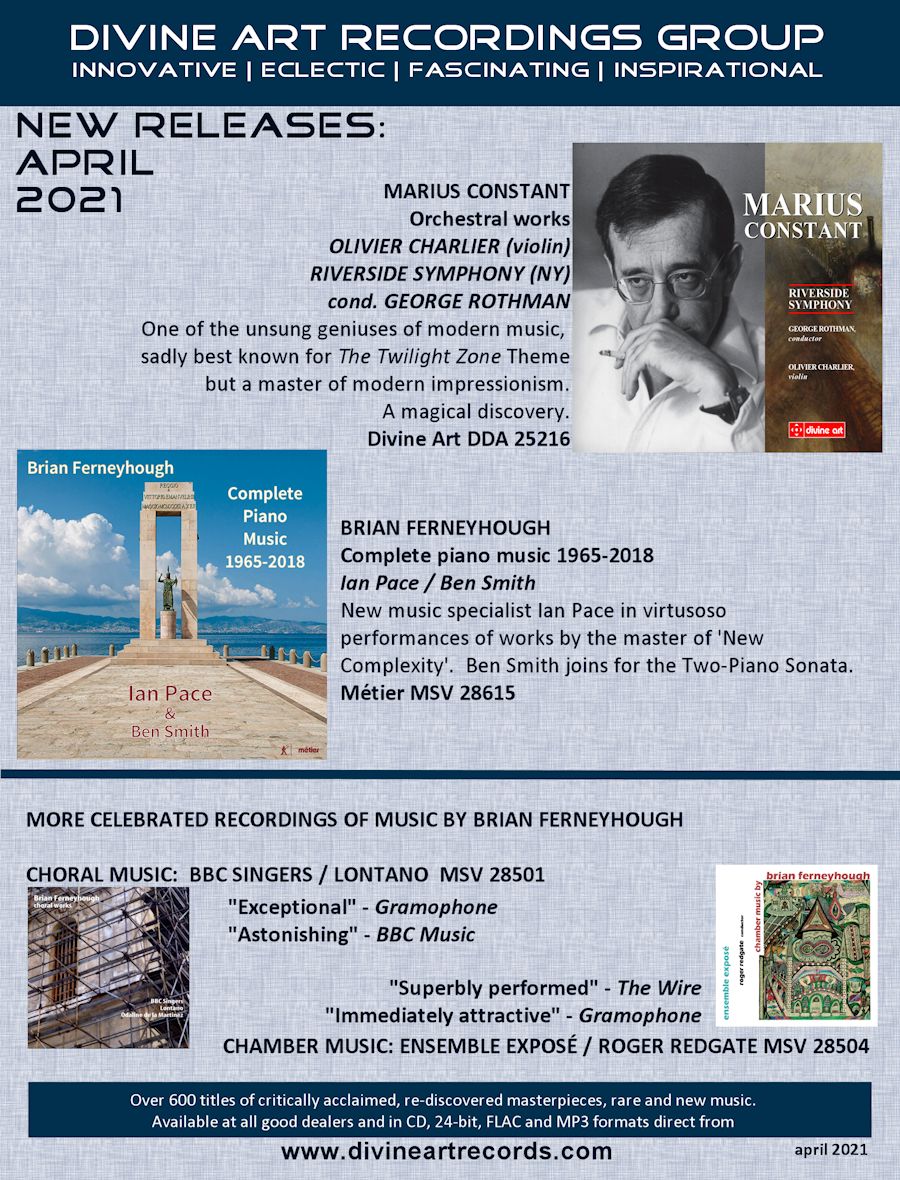 The Divine Art Recordings Group was founded in the UK and now has its main office the USA. It owns the Divine Art, Diversions, Metier, Athene, Historic Sound and Heritage Media labels, which are all available from any dealer or direct from www.divineartrecords.com, with pricing in pounds or dollars and shipping from UK or USA. All albums are also available from most digital download sites including Primephonic, iTunes, Amazon, and eMusic.
Recordings issued in Previous Months

ADVERTISING ON MUSICWEB
Every day up to 14,000 MusicWeb review pages are read as verified by Google AdSense. Every one of those pages could be linked to your advertisement by a highlighted link or by a rotating banner. There will be at least 75,000 opportunities every week for our visitors to read your advertisement.
RATE CARD
Full page £300 per month
Half page £150 per month
Quarter page £75 per month
Mini-ads £40 per month
Additional rotating banner linking to your ad £100.
Phone MusicWeb and speak to Len Mullenger +44 (0)2476 419 652 or
e-mail Len@musicweb-international.com