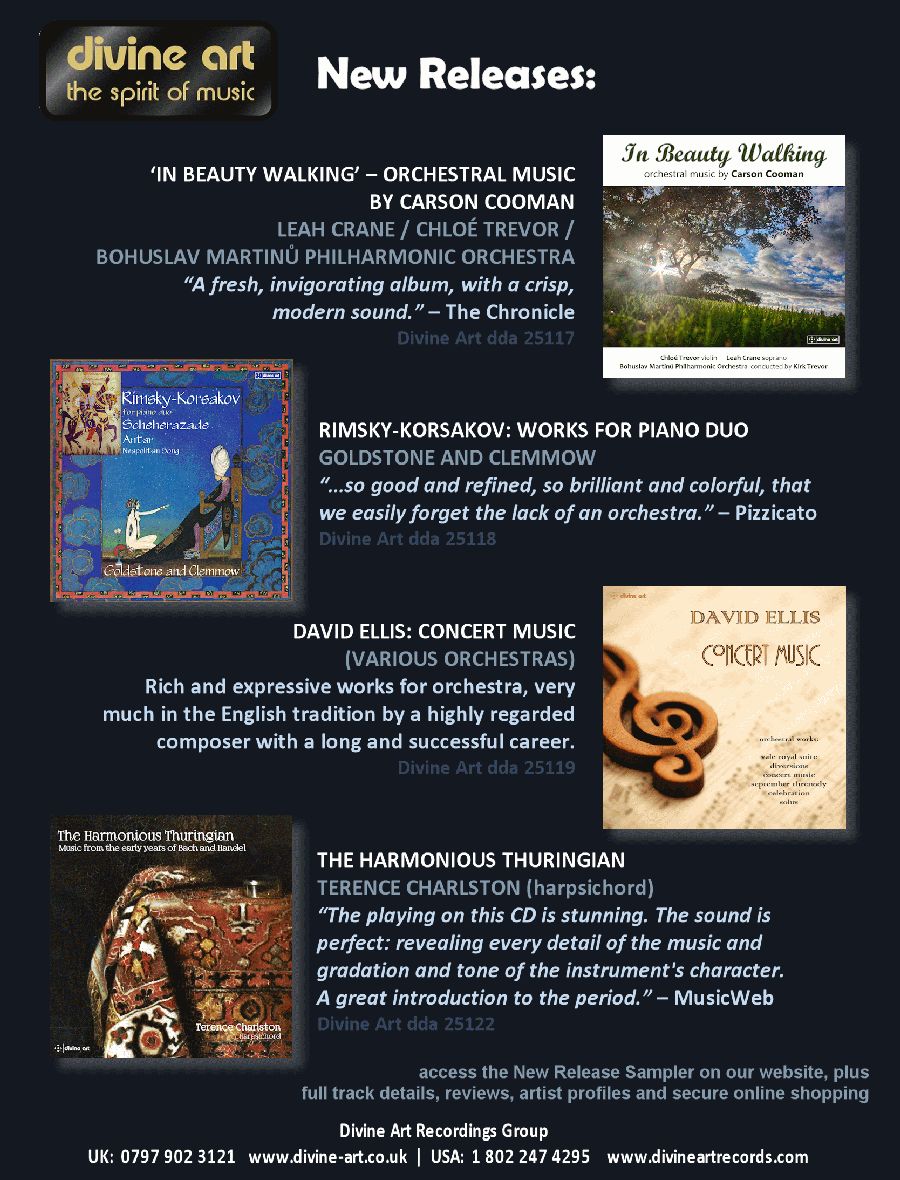 Already available widely in digital format through Amazon, iTunes, eMusic and all other major platforms (we expect to upload to Passionato in the late autumn), the catalogue of the divine art group of labels, including divine art, metier, diversions, athene and historic sound, may now be downloaded at the company's own dedicated download store at http://divineartdigital.downloadcentric.net. Based on the iTunes platform the store currently only has a search by artist function, but a search-by-composer facility is to be added. However the main website can be used to locate albums by composer, artist and numerical listings and search buttons.
The divine art website for UK , Europe and Asia is at www.divine-art.co.uk, and USA and Canada customers can buy in dollars from the Vermont
headquarters through www.divineartrecords.com
Recordings issued in Previous Months

ADVERTISING ON MUSICWEB
Every day up to 14,000 MusicWeb review pages are read as verified by Google AdSense. Every one of those pages could be linked to your advertisement by a highlighted link or by a rotating banner. There will be at least 35,000 opportunities every week for our visitors to read your advertisement.
RATE CARD
Full page £300 per month
Half page £150 per month
Quarter page £75 per month
Mini-ads £40 per month
Additional rotating banner linking to your ad £100.
Phone MusicWeb and speak to Len Mullenger +44 (0)2476 419 652 or
e-mail Len@musicweb.uk.net