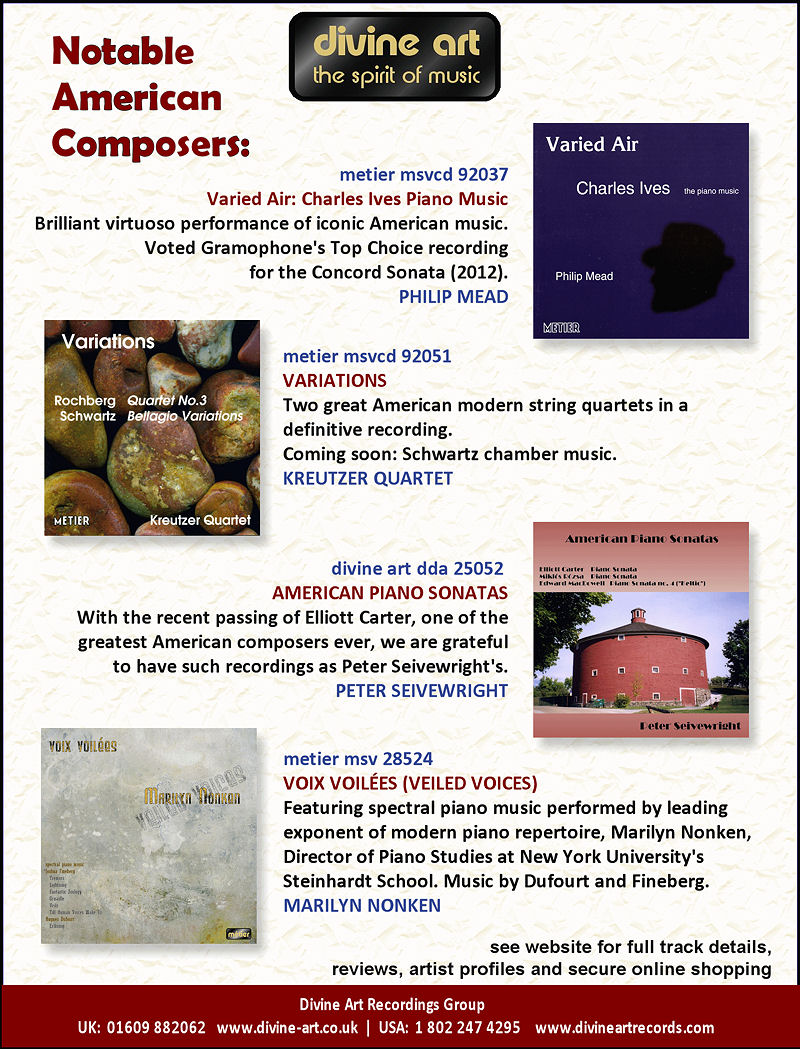 Already available widely in digital format through Amazon, iTunes, eMusic and all other major platforms (we expect to upload to Passionato in the late autumn), the catalogue of the divine art group of labels, including divine art, metier, diversions, athene and historic sound, may now be downloaded at the company's own dedicated download store at
http://divineartdigital.downloadcentric.net.
Based on the iTunes platform the store currently only has a search by artist function, but a search-by-composer facility is to be added. However the main website can be used to locate albums by composer, artist and numerical listings and search buttons.