For the first time ever DECCA presents the most comprehensive Ring edition ever assembled.
The complete Ring cycle is presented on 14 CDs:
For this Solti centenary edition the recordings have been remastered using the latest techniques in noise reduction to help further reduce tape hiss and other unwanted studio noises; some edits have been improved and a missing quaver at Donner's entry in Scene 2 of Das Rheingold has been restored
+ book containing German / English libretti
MDT Special Price: £189.00 (£157.50 ex. VAT)
Standard price: £214.25 (£178.54 ex VAT)
PURCHASE through MusicWeb from MDT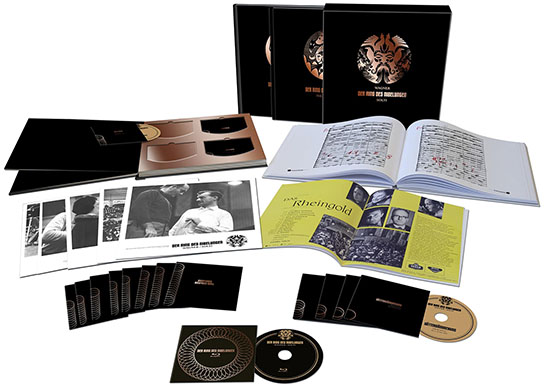 2 CDs:
An Introduction to Der Ring des Nibelungen by Wagner scholar Deryck Cooke
+ book with spoken text and music examples
DVD:
The Golden Ring – the acclaimed BBC documentary directed by Humphrey Burton and filmed during Götterdämmerung sessions
CD
Wagner Overtures + Siegfried Idyll + Kinderkatchechismus
Recordings made in Vienna during the years when the Ring was in progress
Ring Resounding
John Culshaw's fascinating account of the entire Ring project from inception to completion – first published in 1967 and long out of print – it is an integral element in this special edition.
Exclusive to this edition
Blu-ray disc
The complete Ring on one disc presented as lossless 24-bit files
Exclusive to this edition
The Ride of the Valkyries
Special facsimile of one of Sir Georg Solti's working scores
with his markings explained and commentary by Charles Kaye
Exclusive to this edition
Art prints
5 high-quality art prints of recording session photos
Exclusive to this edition
Gramophone
Special 40 page brochure with facsimiles of original DECCA advertisements and reviews
Exclusive to this edition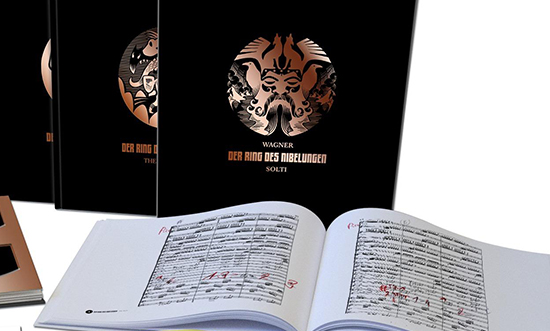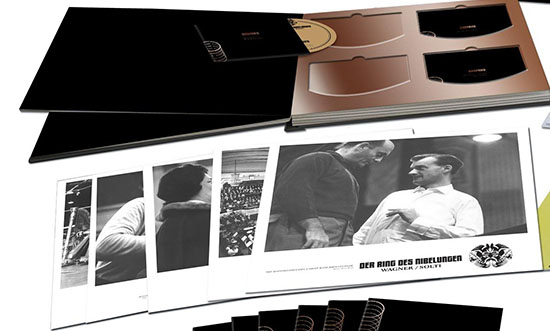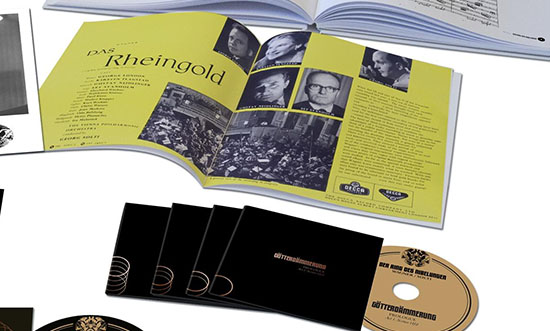 The centrepiece of DECCA's celebrations of Sir Georg Solti's centenary is a limited-edition [individually numbered], newly-remastered, luxury edition of "The greatest recording of all time!" (BBC Music Magazine, January 2012)
Solti's recording of Wagner's epic music-drama Der Ring des Nibelungen was a recording project on a scale without precedent and the first-ever studio recording of Wagner's masterpiece. Recorded between September 1958 and November 1965, it was masterminded by legendary producer John Culshaw and his technical team under the direction of chief engineer Gordon Parry. This massive undertaking set new standards in both opera recording and the possibilities of the effective and imaginative use of stereo.
The combination of Solti and the Vienna Philharmonic with an international cast of the greatest Wagnerian singers available resulted in a recording which was greeted with unprecedented enthusiasm and rave reviews and which quickly won numerous international awards.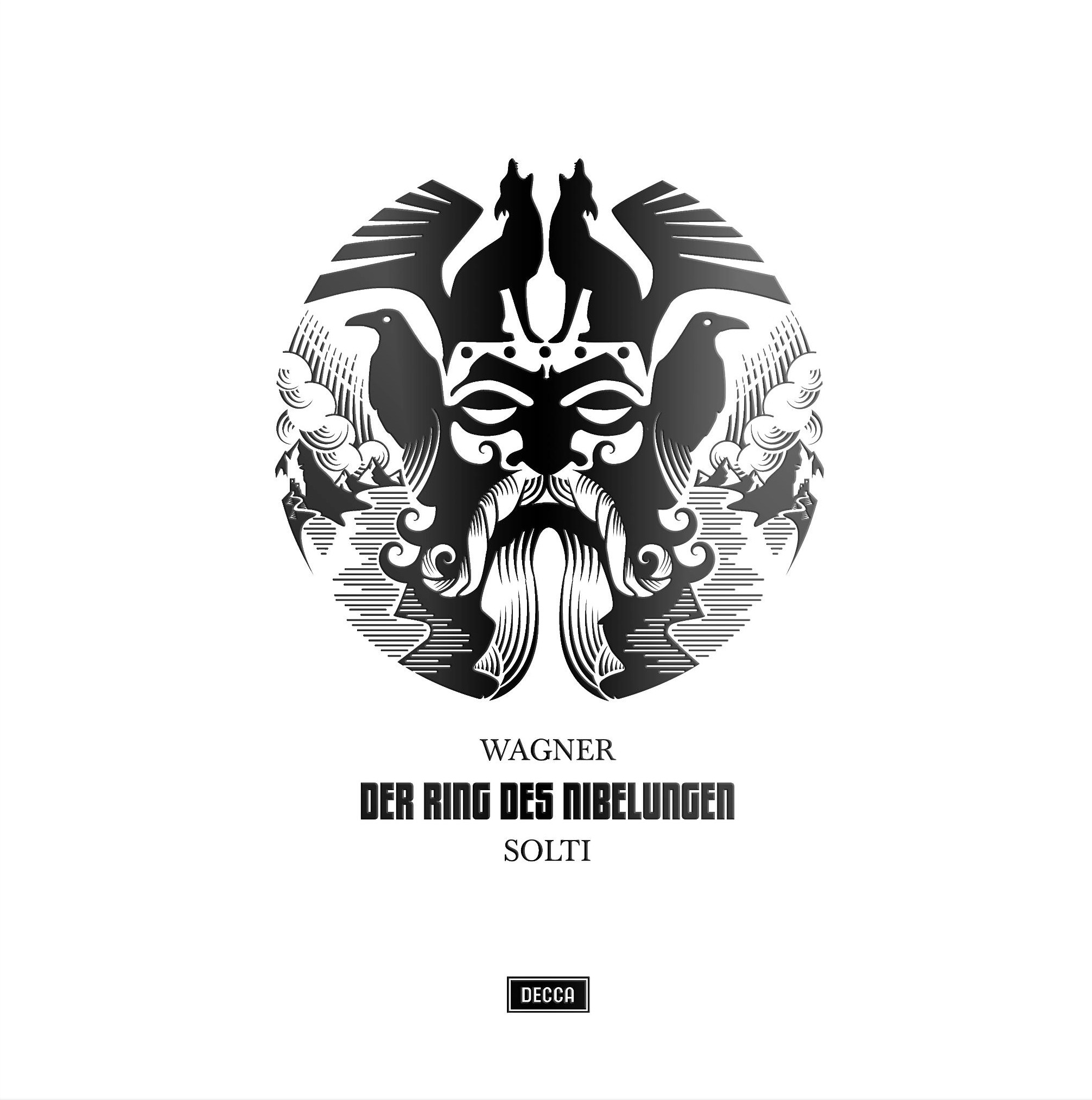 MDT Special Price: £189.00 (£157.50 ex. VAT)
Standard price: £214.25 (£178.54 ex VAT)
PURCHASE through MusicWeb from MDT