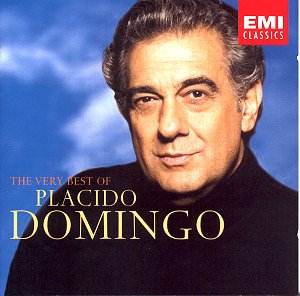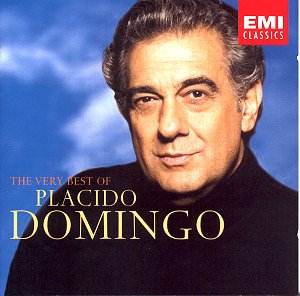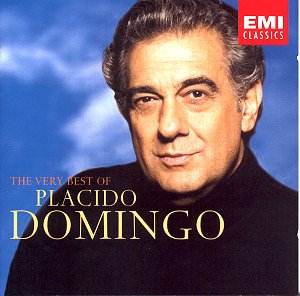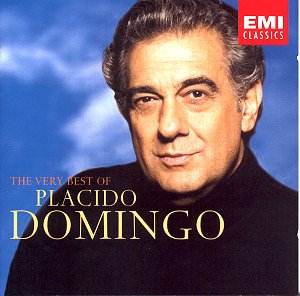 BUY NOW
The Very Best of Placido DOMINGO (tenor) (b.1941)
CD1
Wolfgang Amadeus MOZART (1756-1791)
Don Giovanni, 'Il mio tesoro'. 'La ci darem la mano' (with Susan Graham, sop.).
Cosi fan tutte, 'Un aura amorosa'.
Die Zauberflote, 'Dies Bildnis'.
George Frideric HANDEL (1685-1759)
Giulio Cesare, 'Vani sono…Svegliativi nel core'.
Giacomo MEYERBEER (1791-1864)
L'Africaine, 'O paradis'.
Georges Charles GOUNOD (1818-1893)
Faust, 'Quel trouble…Salut! Demeure chaste et pure'.
Jules MASSENET (1842-1912)
Le Cid, 'Ah! Tout est bien fini…O souverain'.
Piotr Ilyich TCHAIKOVSKY (1840-1893)
Eugene Onegin, 'Kuda, vi udalilis' (Lensky's Aria).
'Net, tol'ka tot' ('None but the lonely heart' arr. Riley).
Giacomo PUCCINI (1858-1924)
Manon Lescaut, 'Donna' non vidi mai' 'Ah, Manon, mi tradisce'.
Tosca, 'E lucevan le stelle' 'Dammi I colori…Rencondita armonia'.
La fanciulla del West, 'Ch'ella mi creda'.
Arrigo BOITO (1842-1918)
Mefistofele, 'Dai campi, dai prati'.
Pietro MASCAGNI (1863-1945)
Nerone, 'Virgini Muse'…Quando al soave anelito'.
Richard WAGNER (1813-1883)
Tristan und Isolde, 'O sink hernieder, Nacht der Liebe' (with Deborah Voight sop. and Violeta Urmana m.sop.).
Siegfried, 'Was am besten er kann….Hoho! Hohei!'.
CD2
Giuseppe VERDI (1813-1901)
Aida, 'Se quell guerrier io fossi!…Celeste Aida'.
Un ballo in Maschera, 'Di tu se fedele',.'Forse la soglia… Ma se m'é'. (Reri Grist sop.).
La forza del destino, 'O tu che seno agli angeli'.
Don Carlo, 'Su, cacciatore…Fontainbleu!..lo la vida'.
Otello, 'Niunmi tema'.
Johann STRAUSS II (1825-1899)
Ein Nacht in Venedig, Ach, wie so herrlich zu schau'n'.
Carl ZELLER (1842-1898)
Der Vogelhandler, 'Schenkt man sich Rosen in Tiro'.
Franz LEHAR (1870-1948)
Paganini, Gern hab'ich'.
Die lustige Witwe. 'O Vaterland ..Da geh' ich zu Maxim'.
Das Land des Lachelns, 'Dein ist mein ganzes Herz'.
Jacinto GUERRERO (1895-1951)
Los gavilanes, 'Mi aldea'.
La rosa del azafrán, 'Canción del sembrador'.
Pablo SOROZABAL (1897- 1988)
La taberna del Puerto, No puede ser'.
Francisco ALONSO (1887-1948)
Coplas de Ronda, 'Serenata'.
Joaquin RODRIGO (1901-1999)
Vilacicos, 'Copillas de Belén'.
'Coplas del pastor enamarado', (Manuel Barrueco gtr.) 'En Aranjuez con tu amor', (Peter Horton gtr.)
Jacob GADE (1879-1963)
'Jealosy Tango,.
SPANISH TRADITIONAL
'La Golondrina'.
Various orchestras and conductors. Recorded between 1971 and 2001.


EMI CLASSICS 7243 5 75906 2. (2CDs:75.02+73.55 min).



Gerard Hoffnung CDs

Donate and get a free CD
New Releases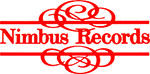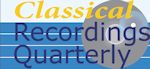 Follow us on Twitter