THE MUSIC GOES ROUND AND AROUND - BY BASIL TSCHAIKOV

The story of how the performance of music and audience expectations have changed over the last century, told from a musician's personal experience

In The Music Goes Round and Around, musician and educator Basil Tschaikov chronicles from many different perspectives how during his lifetime vast technological developments and changes in society have affected the music profession, music industry, music loving audiences and music itself.
During his wide-ranging career of more than 60 years as a performer, teacher, writer, administrator and, for many years, a negotiator on behalf of musicians in most branches of the profession, he describes these changes as seen from the inside by a musician who has recorded his observations in the way that a location photographer would aim to capture the surrounding diverse elements of life.
The author points out that although he starts out from an autobiographical basis with personal recollections of what it was like to play in great orchestras such as Sir Thomas Beecham's Royal Philharmonic and Walter Legge's Philharmonia, that is nevertheless the springboard for a wide-ranging look at the striking changes in musical approach and public taste that have occurred in the last 100 years, especially the massive changes technology has brought about. The historical perspective in fact extends back to the end of the 19th Century, as Basil Tschaikov includes recollections heard from his father, a distinguished clarinettist, and both his grandfathers, who were professional musicians in Europe before coming to England. Furthermore, not just classical music is covered - the classical music "scene" and public response to music is viewed in the perspective of the more recent developments of many kinds of popular and world music.
This rare panoramic view of an immensely complex vista is made immediately accessible and alive by the author's first hand recollections of experiences involving not only great musicians but also fascinating personalities in the world of music. They have been some of the most vital driving forces that have indeed made the music go round and around.

The Music Goes Round and Around is available this month from any reputable bookseller, Amazon, other Internet book sites. ISBN 978 1844 26 6470
* * * * * * * * * * * * * * * * * * * * * * * * * * * * * * * *

Between 1943 and 1979 Basil Tschaikov was a member of three of the world's finest orchestras - the London Philharmonic, Royal Philharmonic and Philharmonia - playing with conductors such as Sir Thomas Beecham, Bruno Walter, Victor de Sabata, Herbert von Karajan, Otto Klemperer, Carlo Maria Giulini and Sir Simon Rattle. During that time and subsequently he was also increasingly active in a wide sphere of activities. From 1979 until 1989 he was administrative and artistic director of the National Centre for Orchestral Studies, attached to Goldsmiths' College, University of London, which he had conceived and initiated. This was a radical operation enabling music college graduates to become familiar with the conditions of playing in a high quality orchestra of professional standard and to gain experience by working with outstanding international conductors and performers before taking up their careers. Additionally, he was the prime force in the creation of a unique archive, the Music Performance Research Centre, now Music Preserved. This archive of non-commercial recordings of public concert and opera performances has enabled many thousands of valuable performances to be preserved and made available, free, for enjoyment and study.
Donate and keep us afloat
New Releases


<!- cpo end March 2023 --> all cpo reviews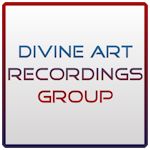 Click to see New Releases
Get 10% off using code musicweb10
All Divine Art reviews
<! apr 12 months Nov 22 - Oct 23 -->