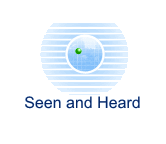 Editorial Board

London Editor:
(London UK)
Melanie Eskenazi

Regional Editor:
(UK regions and Worldwide)
Bill Kenny

Webmaster:
Bill Kenny

Music Web Webmaster:
Len Mullenger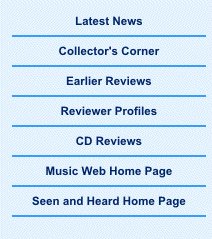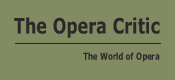 MusicWeb is a subscription-free site
Clicking Google adverts on our pages helps us keep it that way

Seen and Heard Promenade Concert Review
Prom 27: Debussy, Prokofiev, David Matthews (world premičre) and Ravel BBC National Orchestra of Wales/Jac van Steen. Royal Albert Hall, London, 2.8.2007 (JPr)
After two disappointing evenings at the Proms this year, I left the auditorium in good-spirits (for once?) after a thought-provoking and insightful, yet engaging and uplifting musical experience. Overall, it was like a lesson in the history of music during the last 120 years or so set against the background, as always, of the time when it was written.

The earliest work was by Claude Debussy who wrote Printemps in 1887 (when he was only 25) as the second of his envois ('research exercises') to be sent back to the Paris Conservatoire while he was studying in Rome. The work is a symphonic suite in two parts. Debussy never liked the idea of describing what his music was about in words and claimed that the piece was never about 'Spring' but instead about the creation of life and was a celebration of the joy in that creation. The first movement begins with a piano melody for four hands, here splendidly played by Catherine Roe Williams and Christopher Williams which is then slowly taken up by the whole orchestra. Once the melody has blossomed into life, the second movement uses the melody's motifs to create an almost orgiastic dance. Perhaps under their principal guest conductor, Jac van Steen, the BBC NOW sounded a little more Teutonic than French but this did not matter as there was a continuum of delightful sounds from the orchestra playing as the composer intended; in 'music that pleases the ear and caresses it'.

The conductor's close attention to phrasing and homogeneity of sound, as well the structure of the music was evident throughout the whole evening and particularly in the performance of Prokofiev's Second Violin Concerto. There was a wonderful unity between the solo violin and the orchestral violins at the beginning. This created a whole tapestry of mellow colours for the soloist, Janine Jansen, a compatriot of the Dutch conductor, to weave her music into. Prokofiev's palette of orchestral colours is broad, and as the work continues the violin is paired with almost all sections; woodwind (bassoon and clarinet), brass (French horn) and even percussion (bass drum). The concerto was premičred in Madrid in 1935 which might give some explanation to the use of castanets but we are never far from the sound world of the composer's own Romeo and Juliet. The rhythmic third movement sounds clearly Russian and if there is any message of dissent it is here, as there is a definite automaton-like, Metropolis's toiling workers if you will, pulse present, though the music dances energetically right to its sardonic conclusion.

Janine Jansen rocked and rolled, plucked and bowed her 'Barrere' Stradivarius violin expressively. If her tone got slightly lost in the at times this was probably due to her exuberant performance style or maybe it was that her instrument's low tones are similar to a viola and that its higher register was somewhat different to the brighter sound of the violin section that faithfully supported her.

Ravel's La Valse was destined to appeal to me as a half-Austrian. Originally it was conceived as Wien ('Vienna') well before the World War I, an intended tribute to the waltz and its 'king' Johann Strauss II. Ravel later revamped his idea of this sentimental piece into La Valse, une počme choréographique, adding some malice and transforming it to demonstrate the demise of Austrian and German culture which because of the neglect and disdain of noblemen and wealthy aristocrats for their fellow citizens had helped to lead up to the WW I and even to the fate of their countries. In his preface to the score, Ravel describes the waltz as follows: 'Through whirling clouds, waltzing couples may be faintly distinguished. The clouds gradually scatter: one sees at letter A an immense hall peopled with a whirling crowd. The scene is gradually illuminated. The light of the chandeliers bursts forth at the fortissimo letter B. Set in an imperial court, about 1855.'

Ravel's music is powerfully evocative and it must be remembered that he composed La Valse at the behest of Diaghilev and said of it, 'I feel that this work is a kind of apotheosis of the Viennese waltz, linked in my mind with the impression of a fantastic whirl of destiny.' Diaghilev remarked however '… it's a masterpiece, but it isn't a ballet (only) a painting of a ballet.' Ida Rubinstein first choreographed it a full ten years later, in 1930.

La Valse is sumptuously scored (from original piano versions) and Jac van Steen and his orchestra captured the ominous undercurrent of upheaval well. The frenzied gaiety is heavy with irony and it was pleasing to see the musicians thoroughly involved in the music, so obviously enjoying themselves and smiling as they whirled and whirled through the seemingly Dance Macabre (Totentanz) denouement, as the Austrians had done while consigning themselves to the footnotes of history.

Bringing the history of music right up-to-date was the world premičre of David Matthews's Sixth Symphony whose Fifth Symphony had also received it first performance at the BBC Proms in 1999. David Matthews was commissioned in 2004 to write a variation on a theme by Vaughan Williams which became a short scherzo based on the hymn tune 'Down Ampney'. From this small beginning the Sixth Symphony was developed and 'Down Ampney' inspires the musical thread of the new work now from its beginning to its very end. I would see the three-movement structure of this piece as being unusually classical (for 2007) so in the first movement we have - as David Matthews writes in his own programme notes - 'exposition, expanded counter-exposition and coda', followed by a furious Scherzo to end with a more lingering variation-filled Adagio.

The good news here – and the audience's delight was evident – is that it was all recognisably 'music' and it did not seem as thought the orchestral parts had been caught up in a wind machine and placed back on the stand in the best available order: I apologise to those of a more sensitive musical disposition for this reaction of mine to some new compositions! Nature was never far away from the quiet interlude and cowbell of the first movement to the birdsong passage in the third. The finale had an intensity all of its own particularly as it resolved into a presentation of 'Down Ampney', this time in Matthew's own harmonisation of Vaughan Williams's original melody. And at the end … what was that … there seemed to be an audible sigh … where did that come from … was it my imagination … perhaps it was the approbation of the musical gods?

Before I take all this too far, I must conclude by saying that this is a work that deserves to be heard again. There are undoubtedly areas for revision in my humble opinion, as at times Matthews's invention wanes and the music stagnates especially during the outer movements. The first movement sounds more Bernstein than Vaughan Williams or Mahler, and the marimba and vibraphone duet in the second movement seemed like sketches for another work entirely as did the string quartet involvement in the last movement. Was I the only one crying out for the hymn to be sung at the end? Matthews's ear for music orchestral colour is clearly influenced by his involvement in film music and of course it is a delight to find someone composing in 2007 for whom tonal harmony is not something to be ignored and which might even be intrinsic and structural to their compositions.

In this world premičre performance by the assured BBC National Orchestra of Wales under Jac van Steen, this new composition was played with great conviction and honesty. To be honest, most ensembles play new music because their funding depends on it and often their playing reflects that. To have engendered such positivity in performers and audience is a fantastic achievement for David Matthews.
Jim Pritchard
Back to the Top
Back to the Index Page

Seen and Heard, one of the longest established live music review web sites on the Internet, publishes original reviews of recitals, concerts and opera performances from the UK and internationally. We update often, and sometimes daily, to bring you fast reviews, each of which offers a breadth of knowledge and attention to performance detail that is sometimes difficult for readers to find elsewhere.
Seen and Heard publishes interviews with musicians, musicologists and directors which feature both established artists and lesser known performers. We also feature articles on the classical music industry and we use other arts media to connect between music and culture in its widest terms.
Seen and Heard aims to present the best in new criticism from writers with a radical viewpoint and welcomes contributions from all nations. If you would like to find out more email Regional Editor Bill Kenny.
Contributors: Marc Bridle, Martin Anderson, Patrick Burnson, Frank Cadenhead, Colin Clarke, Paul Conway, Geoff Diggines, Sarah Dunlop, Evan Dickerson Melanie Eskenazi (London Editor) Robert J Farr, Abigail Frymann, Göran Forsling, Simon Hewitt-Jones, Bruce Hodges,Tim Hodgkinson, Martin Hoyle, Bernard Jacobson, Tristan Jakob-Hoff, Ben Killeen, Bill Kenny (Regional Editor), Ian Lace, John Leeman, Sue Loder,Jean Martin, Neil McGowan, Bettina Mara, Robin Mitchell-Boyask, Simon Morgan, Aline Nassif, Anne Ozorio, Ian Pace, John Phillips, Jim Pritchard, John Quinn, Peter Quantrill, Alex Russell, Paul Serotsky, Harvey Steiman, Christopher Thomas, Raymond Walker, John Warnaby, Hans-Theodor Wolhfahrt, Peter Grahame Woolf (Founder & Emeritus Editor)
Site design: Bill Kenny 2004