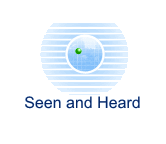 Editorial Board

London Editor:
(London UK)
Melanie Eskenazi

Regional Editor:
(UK regions and Worldwide)
Bill Kenny

Webmaster:
Bill Kenny

Music Web Webmaster:
Len Mullenger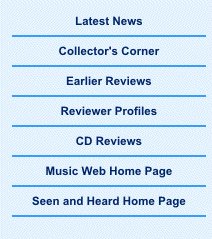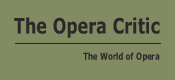 MusicWeb is a subscription-free site
Clicking Google adverts on our pages helps us keep it that way

Seen and Heard Promenade Concert Review

Prom 24: Sibelius, Britten, Varèse, Debussy Steven Osborne (piano), Tenebrae (men's voices), BBC Scottish Symphony Orchestra, Ilan Volkov (conductor) Royal Albert Hall, London, 31.7.2007 (AO)


Proms programmes are often so intelligently planned that part of the fun is figuring out the musical logic behind them. This one, however, could have lived up to its promise better. These are, for the most part, visionary pieces, but this performance wasn't particularly visionary. Still, this year's Proms season isn't particularly inspired and there have been some poor choices on offer. So perhaps we should be grateful that at least this was good music to start with, even if presented with relative diffidence.

From its very first bars, the basic cell that forms Sibelius's Tapiola bursts forth explosively. It is a dramatic way to begin what develops into a statement of austere but passionate intensity. Or so it can be. Here, instead, it started without a bang and continued as a whimper. It didn't even begin to ignite. There was little sense of the urgent, surging pulse that compels the piece forward, despite its surface stillness. Nor was there much sense of its structural integrity and development: it simply "happened", transported from page to sound without appreciable imagination. What might those "ancient, mysterious, brooding, savage dreams" be, that Sibelius considered crucial to the interpretation of this piece? Such dreams were part of the crisis which overwhelmed the composer, condemning him to creative silence. There are many ways of presenting this tantalizing, demanding music but there didn't seem to be much engagement here.

Given that Britten was himself a very good pianist, it's surprising that what he wrote for the instrument is generally embedded in wider schemes with voice and orchestra. So it's interesting to listen to his only Piano Concerto in this light. This was the 1945 revision of the original written six years before, but it still very much reflects Britten's pre-war preoccupations. Before tonight's concert one of the brass players was practicing passages from Rhapsody in Blue, and it's no surprise. There are echoes of Gershwin here, and the Waltz movement isn't so much Viennese frippery as a reference to the 30's Berlin cabaret world that Auden knew so well. The March movement in this context is darkly prescient. Steven Osborne expressed the nervous flamboyance with sharp, incisive playing. He kept throwing his hands up in the air for emphasis, which might have been annoying in other music, but here seemed an extra facet of expression. He gave an encore with a short solo work of Oscar Petersen's which further enhanced the jazzy aspects of the Britten work, making it seem less "of its time", to use a euphemism.

The ondes Martenot is usually associated with Messiaen, but Edgard Varèse was one of the first composers to appreciate it. Ecuatorial was started only 4 years after the instrument was invented, and 16 years before Messiaen's seminal Turangalîla Symphony. The long, eerie wails of the two ondes Martenot stretch horizontally - in contrast to the jagged, vertical sounds, punctuated by strident brass. The text is based on an ancient equatorial chant collected by the conquistadors in the 16th century, while they were in the process of annihilating Mayan culture and Varèse's deliberately "primitive" setting is vital and timeless. It would be completely unfair to compare Volkov's version of this to Boulez's recording, for Boulez championed Varèse long before his work became well-known. However, Volkov seemed much more attuned to the energy in the piece than he was in the earlier part of the programme, and this performance did credit to him and to the orchestra. The singing could have been more incisive, but given the nature of the work, it was convincing. Interestingly, the last time Ecuatorial was heard at the Proms was in 2000, when it was conducted by Thomas Adès, who had recently completed America: a Prophecy. Adès continues to play tribute to the iconoclastic thread that runs loosely from Busoni (as thinker) to Varèse and Boulez.

There's so much in Debussy's La Mer that it's fascinating to hear how different conductors reveal different aspects of the piece. Generally, I prefer thoughtful performances to those which emphasize sheer flamboyance, but La Mer is technicolour, and even the most restrained performance needs to reveal the expressiveness of its changing moods. Good detailed readings retain a sense of direction and structure, and are hard to achieve because they require such precision and incisiveness. Volkov's style is naturally more diffuse, and softer in focus, so that balance of refinement and taut definition is rather elusive and while the BBC Scottish Symphony orchestra is good, it's not exceptional. As with the earlier Tapiola, the underlying pulse and direction was muted, without offering the kind of vivid chromatic clarity that might otherwise compensate. It was a nice middle of the road reading, but without much character.
Anne Ozorio
Back to the Top
Back to the Index Page

Seen and Heard, one of the longest established live music review web sites on the Internet, publishes original reviews of recitals, concerts and opera performances from the UK and internationally. We update often, and sometimes daily, to bring you fast reviews, each of which offers a breadth of knowledge and attention to performance detail that is sometimes difficult for readers to find elsewhere.
Seen and Heard publishes interviews with musicians, musicologists and directors which feature both established artists and lesser known performers. We also feature articles on the classical music industry and we use other arts media to connect between music and culture in its widest terms.
Seen and Heard aims to present the best in new criticism from writers with a radical viewpoint and welcomes contributions from all nations. If you would like to find out more email Regional Editor Bill Kenny.
Contributors: Marc Bridle, Martin Anderson, Patrick Burnson, Frank Cadenhead, Colin Clarke, Paul Conway, Geoff Diggines, Sarah Dunlop, Evan Dickerson Melanie Eskenazi (London Editor) Robert J Farr, Abigail Frymann, Göran Forsling, Simon Hewitt-Jones, Bruce Hodges,Tim Hodgkinson, Martin Hoyle, Bernard Jacobson, Tristan Jakob-Hoff, Ben Killeen, Bill Kenny (Regional Editor), Ian Lace, John Leeman, Sue Loder,Jean Martin, Neil McGowan, Bettina Mara, Robin Mitchell-Boyask, Simon Morgan, Aline Nassif, Anne Ozorio, Ian Pace, John Phillips, Jim Pritchard, John Quinn, Peter Quantrill, Alex Russell, Paul Serotsky, Harvey Steiman, Christopher Thomas, Raymond Walker, John Warnaby, Hans-Theodor Wolhfahrt, Peter Grahame Woolf (Founder & Emeritus Editor)
Site design: Bill Kenny 2004