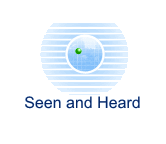 Editorial Board

London Editor:
(London UK)
Melanie Eskenazi

Regional Editor:
(UK regions and Worldwide)
Bill Kenny

Webmaster:
Bill Kenny

Music Web Webmaster:
Len Mullenger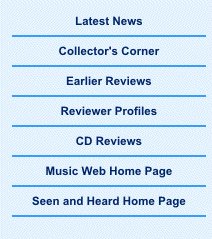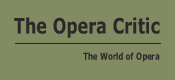 MusicWeb is a subscription-free site
Clicking Google adverts on our pages helps us keep it that way

Seen and Heard Promenade Concert Review

Prom 19: R. Strauss, Britten, Nielsen Hallé Orchestra/Mark Elder. Royal Albert Hall, London, 27.7. 2007 (CC)
It is fascinating to hear the Hallé Orchestra under its inspiring Principal Conductor, Mark Elder. I spent my formative musical years enjoying a Hallé season ticket when the main conducting post was occupied by James Loughran, and then, later, under Stanislaw Skrowaczewski. Looking at the personnel list, I could find only one name that I remember from those days (early 1980s). The Hallé of now is a youthful, go-getting ensemble. Clearly Elder has been hard at work honing his charges to his own sound and way. Strings are significantly better than of yore (none of the old scrappiness and thinness of tone up top). Brass, almost always good if not outstanding, are now up there with the best. The wind soloists were always excellent, and remain so.

The programming of this concert was inspired, even with a change of piece due to soloist illness. First up was (Richard) Strauss' Macbeth, Op. 23, an early work (1881, revised 1891) that deserves more outings. These forces have recorded the work on the Hallé label, so there was not a hint of sight-reading here. There is plenty of the later Strauss fingerprints here, including swashbuckling brass; yet there are also swathes of definite padding. All credit to Elder for controlling this Macbeth's structure so that not only did it cohere, but climaxes also came across with full force. The touching, veiled final stages represented the subtlety that lay at the heart of this interpretation. It was actually this piece that had attracted me to the concert in the first place, so it was wonder ful to hear it projected so strongly. A shame a rather ill gentleman close to me had a continuous attack of coughs and various other noises, one of which resounded throughout the auditorium at a critical moment!

Lisa Milne, a superb singer, was reported as unwell and the excellent Joan Rodgers stood in. Not enough time to step into Milne's shoes for the originally planned Our Hunting Fathers, so instead we had the much better-known Les Illuminations. I remember Bostridge singing this in his characteristic way at the Barbican some time ago, but it was good here to hear it with a female voice. Joan Rodgers may not have all the vocal heft of a Bostridge, but her pronuciation and declamation were impressive in their own right. Elder ensured she was rarely overwhelmed, and the second soloist, the orchestra leader, here Lyn Fletcher, matched Rodgers in expressivity. There is much magic in Britten's take on Rimbaud's poems. Rodgers impressed mainly in her endless range of tonal nuance. She was especially radiant at the close of 'Phrase'; she was remarkably agile in her lowest register for 'Parade' (later in that setting invoking a nightmarish ecstasy). Memorable.

Finally, Nielsen's Fourth Symphony, the so-called 'Inextinguishable' (1914-16). A product of the composer's reaction to the outbreak of the First World War (even though Denmark remained neutral), this is an intense and impassioned work. If the Hallé's was a little low on depth, the playing itself lacked nothing in dedication. There was a direct Romantic sweep to the first 'movement' (the symphony plays without a break). Elder brought out the nervousness of some of the more fragmentary moments as well as bringing others to bear-exultation. Wind soloists again excelled (especially the clarinets) and the brass here hit top form, but of course they were all eclipsed by the duelling timpanists of the finale (placed at eiher end of the back of the orchestra). The final peroration was as exciting as it was memorable. Good to hear this orchestra so fresh and confident. Maybe the Hallé will grace us 'down south' with its presence in normal concert seasons, too?
Colin Clarke
Back to the Top
Back to the Index Page

Seen and Heard, one of the longest established live music review web sites on the Internet, publishes original reviews of recitals, concerts and opera performances from the UK and internationally. We update often, and sometimes daily, to bring you fast reviews, each of which offers a breadth of knowledge and attention to performance detail that is sometimes difficult for readers to find elsewhere.
Seen and Heard publishes interviews with musicians, musicologists and directors which feature both established artists and lesser known performers. We also feature articles on the classical music industry and we use other arts media to connect between music and culture in its widest terms.
Seen and Heard aims to present the best in new criticism from writers with a radical viewpoint and welcomes contributions from all nations. If you would like to find out more email Regional Editor Bill Kenny.
Contributors: Marc Bridle, Martin Anderson, Patrick Burnson, Frank Cadenhead, Colin Clarke, Paul Conway, Geoff Diggines, Sarah Dunlop, Evan Dickerson Melanie Eskenazi (London Editor) Robert J Farr, Abigail Frymann, Göran Forsling, Simon Hewitt-Jones, Bruce Hodges,Tim Hodgkinson, Martin Hoyle, Bernard Jacobson, Tristan Jakob-Hoff, Ben Killeen, Bill Kenny (Regional Editor), Ian Lace, John Leeman, Sue Loder,Jean Martin, Neil McGowan, Bettina Mara, Robin Mitchell-Boyask, Simon Morgan, Aline Nassif, Anne Ozorio, Ian Pace, John Phillips, Jim Pritchard, John Quinn, Peter Quantrill, Alex Russell, Paul Serotsky, Harvey Steiman, Christopher Thomas, Raymond Walker, John Warnaby, Hans-Theodor Wolhfahrt, Peter Grahame Woolf (Founder & Emeritus Editor)
Site design: Bill Kenny 2004