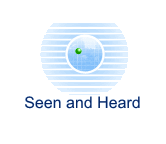 Editorial Board

London Editor:
(London UK)
Melanie Eskenazi

Regional Editor:
(UK regions and Worldwide)
Bill Kenny

Webmaster:
Bill Kenny

Music Web Webmaster:
Len Mullenger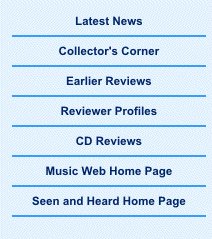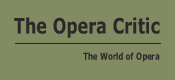 MusicWeb is a subscription-free site
Clicking Google adverts on our pages helps us keep it that way

Seen and Heard Promenade Concert Review

Prom 7: Tchaikovsky and Bruckner London Philharmonic Orchestra, Orchestre National de France, Kurt Masur (conductor), Royal Albert Hall, London, 18.7.2007 (JPr)
This Prom was well-planned as Kurt Masur was born on 18 July 1927 in what is now the city of Brzeg in Poland and so this was part of his birthday celebrations on his actual 80th birthday. He is the son of an engineer, taught himself piano as a young child, was conscripted into the Wehrmacht (in which he manned a machine gun as part of an army in retreat) and after further musical studies in Saxony specialised in conducting. He held a number of conducting posts in East Germany and was with the Dresden Philharmonic Orchestra for three years ending in 1958 and again from 1967 to 1972. He also worked with East Berlin's Komische Oper. In 1970, he became Kapellmeister of the Leipzig Gewandhaus Orchestra, serving in that post until 1996. He currently is Honorary Conductor of the Gewandhaus. He put that orchestra very much back on the international map and presided over the building of a new concert hall to replace the one that had been badly damaged by the bombing during World War II. In Leipzig, Masur established his ongoing international reputation as a sensitive and innovative interpreter of the Classical and Romantic repertoire – that is of course, Bach, Beethoven, Brahms, Mendelssohn, Dvořák, Tchaikovsky, Bruckner, Mahler and Strauss.

For many years, Kurt Masur was a supporter of Erich Honecker's East Germany regime but his attitude began to change in 1989 after the arrest of a street musician in Leipzig. Masur declined offers to leave East Germany through much of his early career, and that along with the problems of the Cold War meant he was into his mid-forties before he made his US debut with the Cleveland Orchestra in 1974. He never apparently joined the Communist Party. In 1989, amidst growing anti-government protests in Leipzig, Masur criticized violence by riot police against the demonstrators. On 9 October that year, he made a public appeal for freedom of discussion in the socialist state - an act widely regarded as helping convince the Leipzig police to disregard Berlin's orders and allow the weekly 'Monday protests' to continue. He is quoted as saying 'In the same century that saw two world wars, I was witness to a peaceful revolution.' In 1990, after the fall of the Berlin Wall and the reunification of Germany, Masur was sometimes mentioned as a possible candidate for the German presidency, but he declined, saying he was a musician, not a politician. In interviews since then, Masur has played down his role in that 'peaceful revolution': 'I was only one among many people who overcame their fear.' Masur has received numerous honours from Leipzig and Germany for his musical achievements and personal courage.

In 1991, Masur succeeded Zubin Mehta as music director of the New York Philharmonic Orchestra but stepped down as the orchestra's music director in 2002 and was named its 'Music Director Emeritus', a new title created especially for him. The critical consensus is that Masur improved the playing of the orchestra compared to his predecessor. He has made over 100 recordings with numerous orchestras. In 2000, Masur became principal conductor of the London Philharmonic Orchestra, and he will relinquish this post this year. In April 2002, Masur became music director of the Orchestre National de France. So in a unique collaboration members of these two orchestras (the LPO and Orchestra National de France) came together for this celebratory Prom.
Tchaikovsky was a solidly romantic composer, and he once referred to his 'idol' Mozart as 'the Christ of music'. In September 1880, at the same time he was working on his bombastic 1812 Festival Overture, Tchaikovsky decided to write an orchestral serenade that would serve as a homage to Mozart's own serenades. It is clear what piece meant more to him since he wrote to his patron, Nadezhda von Meck: 'The overture will be very showy and noisy, but will have no artistic merit because I wrote it without warmth and without love. But the Serenade, on the contrary, I wrote from inner compulsion. This is a piece from the heart.' It was premičred in St. Petersburg in 1881 and met with instant success.
Tchaikovsky's Serenade requires as large a body of strings as possible to do justice to its sonorities. But though it does not sound precisely like Mozart, Tchaikovsky intended his work to be classical in form and spirit, especially in the stately opening theme of the first movement, recapitulated at the close of the final movement. This, he wrote to von Meck, 'is my homage to Mozart; it is intended to be an imitation of his style, and I should be delighted if I thought I had in any way approached my model.'
The Tchaikovsky was robustly played with the massed strings making a much more delicate sound than I expected, given the robust playing and the underpinning to the sound given by the rank of 12 double basses at the back of the orchestra. There was a fragile pianissimo at times among the vast ensemble, the Waltz in particular emerged through all this with an engagingly vibrant lilt and Masur ensured clarity of tone and texture throughout.

As I write on then the theme of the evening seems to have been 'idol': Masur as the idol of the ordinary East Germans as well as musicians, Mozart as Tchaikovsky's idol and then Wagner as Bruckner's idol. The composer seems to have had a premonition of Wagner's death and it happened as he was composing the Adagio of this Seventh Symphony, he received the news on 14 February 1883 that 'the Meister' had died the day before. This movement, which already seems to have had an elegiac tone now turned into a kind of funeral oration. Hearing the Adagio in the context of this history lends it an unusual potency. Masur allowed the opening movement to unfold with unconscious emotion and a conscious feeling of inexorability and final destination. The Adagio had a formal dignity, sincerity and poignancy. It is the emotional turning point of the work and it is downhill all the way from then on. The Scherzo does have some wit, power and excitement but the short Finale seems incomplete with its differing themes insufficiently melded within that rarest of things - a Brucknerian 'happy ending' - that seems to have been finished by the composer quickly in case his mood changed. Such spiritually empty triumphalism makes for a mute ending.

Kurt Masur brought coherence to this music's ebb without seemingly probing for any deeper resonances within it … perhaps there are none? On such an occasion I wanted to be swept emotionally along with the music. Perhaps a Mahler symphony would have been a better choice? Wagner too was Mahler's 'idol' and his own (mostly unacknowledged) 'Wagner' symphony is also the Seventh and contains many more Wagnerian influences than Bruckner does here. I wanted more visceral excitement and perhaps excising the (admittedly controversial) cymbal clash at the Adagio's climax. Generally his expert musicians provided Masur with an extraordinary stream of heroic brass tone to augment splendid woodwind and string playing. As conductor Masur knew when to leave the players on their own and when to cue them with his batonless hands, though his gestures do seem a little shaky at time and though often expressive cannot always have been that clear to his players.

The Royal Albert Hall was unusually full, there were over 100 musicians on stage for Tchaikovsky's Serenade for Strings and several more for Bruckner's Seventh Symphony with a very affectionate reception throughout the evening for Masur: yet, as good as it all was, the concert will not be one recounted about in years to come by many as an 'I was there' one. I wanted to feel ready to get up for a standing ovation but it never happened for me. Typifying this was the encore, a not totally unexpected (given Masur's background) Wagner's Die Meistersinger overture that started blazingly, given the amount of brass on stage, but fell apart just a little towards the end. So while the massed ranks of musicians finished together with some difficulty it was therefore a bit of a damp squib of an ending, certainly not one to get everybody on their feet, and that was a pity.
Jim Pritchard
Back to the Top
Back to the Index Page

Seen and Heard, one of the longest established live music review web sites on the Internet, publishes original reviews of recitals, concerts and opera performances from the UK and internationally. We update often, and sometimes daily, to bring you fast reviews, each of which offers a breadth of knowledge and attention to performance detail that is sometimes difficult for readers to find elsewhere.
Seen and Heard publishes interviews with musicians, musicologists and directors which feature both established artists and lesser known performers. We also feature articles on the classical music industry and we use other arts media to connect between music and culture in its widest terms.
Seen and Heard aims to present the best in new criticism from writers with a radical viewpoint and welcomes contributions from all nations. If you would like to find out more email Regional Editor Bill Kenny.
Contributors: Marc Bridle, Martin Anderson, Patrick Burnson, Frank Cadenhead, Colin Clarke, Paul Conway, Geoff Diggines, Sarah Dunlop, Evan Dickerson Melanie Eskenazi (London Editor) Robert J Farr, Abigail Frymann, Göran Forsling, Simon Hewitt-Jones, Bruce Hodges,Tim Hodgkinson, Martin Hoyle, Bernard Jacobson, Tristan Jakob-Hoff, Ben Killeen, Bill Kenny (Regional Editor), Ian Lace, John Leeman, Sue Loder,Jean Martin, Neil McGowan, Bettina Mara, Robin Mitchell-Boyask, Simon Morgan, Aline Nassif, Anne Ozorio, Ian Pace, John Phillips, Jim Pritchard, John Quinn, Peter Quantrill, Alex Russell, Paul Serotsky, Harvey Steiman, Christopher Thomas, Raymond Walker, John Warnaby, Hans-Theodor Wolhfahrt, Peter Grahame Woolf (Founder & Emeritus Editor)
Site design: Bill Kenny 2004