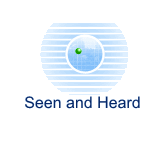 Editorial Board

London Editor:
(London UK)
Melanie Eskenazi

Regional Editor:
(UK regions and Worldwide)
Bill Kenny

Webmaster:
Bill Kenny

Music Web Webmaster:
Len Mullenger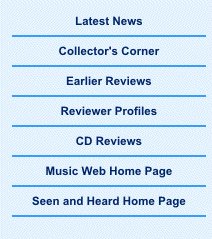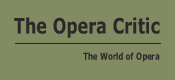 MusicWeb is a subscription-free site
Clicking Google adverts on our pages helps us keep it that way

Seen and Heard International Concert Review
Cherubini, Beethoven and Hindemith: Solo Singers, Lang Lang (piano) New York Choral Artists, New York Philharmonic / Riccardo Muti, Avery Fisher Hall, New York City, 9.6.2007(BH)
Cherubini: Overture in G major (1815)
Beethoven: Piano Concerto No. 5 in E-flat major, op. 73, "Emperor" (1809)
Hindemith: Sancta Susanna, Op. 21, Opera in One Act from a Text by August Stramm (1921)
Tatiana Serjan, Soprano (New York Philharmonic debut)
Brigitte Pinter, Mezzo-Soprano (New York Philharmonic debut)
Jane Gilbert, Mezzo-Soprano (New York Philharmonic debut)
New York Choral Artists, Joseph Flummerfelt, Director
If there is anyone who is as passionate about Cherubini's Overture in G major as Riccardo Muti, let him (or her) speak up now. I'm a bit surprised by how much I enjoyed it, but with the New York Philharmonic producing a velvety opening followed by some fire-and-brimstone drama, Muti seemed to think this was the greatest curtain-raiser in the world. The Overture is sensuously scored, particularly for the strings, from whom Muti coaxed some of the most delicate pianissimos I've heard all season. I suspect anyone who loves similar work by Verdi would be bowled over. According to the notes, the premiere was so successful that the audience demanded that it be repeated. I wouldn't have minded if that had happened here.

Lang Lang seems to have quieted down a bit – at least, that's what this performance of Beethoven's Emperor Piano Concerto told me, and I've seen him live several times in the last two years. He can still allow his left hand the liberty of lounging luxuriously in the air while his right one plays, but the more extreme body language seems to have subsided. In the opening bars, I thought his touch was indeed a little on the rough side, but then the pianist embraced some of the softer passages with reverence that could only be called supernaturally light. True, some probably did not respond to his heaviness in the louder sections, but I can't imagine who would not be wowed by his delicacy in the soft ones. With the Philharmonic's strings at a whisper, Lang Lang often matched them bar for bar, with the attentive audience hardly breathing.

At times Muti turned around as if impatient with some of the pianist's liberties, yet the keen attention paid resulted in an unusually involving reading, albeit not the one some listeners would choose first. Brought out many times to rather loud applause, the pianist finally did an encore called "Happy Holidays," originally entitled "The Day After the Liberation." It was short, dispatched at a frighteningly fast clip and again brought the audience to its feet.

Good for Muti for programming Sancta Susanna, an immensely odd Hindemith one-act opera about a young nun who tries to cope with unexpected lust, not to mention an unexpected spider. I would dearly love to see this piece staged, more out of sheer curiosity than anything else. Musically it has many delights: typical Hindemith broadly scaled brass (although some might say pompous), some strong vocal writing and overall, rhythmic fervor to suit the bizarre subject matter. August Stramm's text details a young, sexually aroused nun who then asks the other nuns to bury her alive, but not before the large eight-legged interloper somehow appears. (No, I'm not kidding.) I first heard it a few years ago in a very good reading by Leon Botstein and the American Symphony Orchestra (Review) but Muti brought even more weight and force, encouraging the Philharmonic to lavish its best playing on the score. Unusual details stood out, ranging from an eerie, high-pitched G-sharp in the organ that lingers for a good five minutes or so, to a climax near the end when the orchestra belts out three gigantic chords as Susanna cries out, "My savior!"

Perhaps due to his empathy for opera, Muti elicited fine, committed singing from the soloists. As Susanna, Tatiana Serjan used her lustrous instrument in the service of a strange, fragile character, while Brigitte Pinter added her powerful mezzo with increasing frenzy as Clementia. (Is the resemblance to "dementia" deliberate?) Jane Gilbert's lovely dark tone was perfect for the role of the Old Nun. Juliane Borg and Marcus DeLoach were excellent and all too brief as a maiden and farmhand, and as nuns, about a dozen women of the New York Choral Artists showed why this group is so widely admired. But what made this strangely compelling piece all come together was Muti's vision, identifying, rehearsing and presenting something most conductors overlook. It may not be Tosca, but it's a half-hour well worth any serious listener's time.
Bruce Hodges
Back to the Top
Back to the Index Page

Seen and Heard, one of the longest established live music review web sites on the Internet, publishes original reviews of recitals, concerts and opera performances from the UK and internationally. We update often, and sometimes daily, to bring you fast reviews, each of which offers a breadth of knowledge and attention to performance detail that is sometimes difficult for readers to find elsewhere.
Seen and Heard publishes interviews with musicians, musicologists and directors which feature both established artists and lesser known performers. We also feature articles on the classical music industry and we use other arts media to connect between music and culture in its widest terms.
Seen and Heard aims to present the best in new criticism from writers with a radical viewpoint and welcomes contributions from all nations. If you would like to find out more email Regional Editor Bill Kenny.
Contributors: Marc Bridle, Martin Anderson, Patrick Burnson, Frank Cadenhead, Colin Clarke, Paul Conway, Geoff Diggines, Sarah Dunlop, Evan Dickerson Melanie Eskenazi (London Editor) Robert J Farr, Abigail Frymann, Göran Forsling, Simon Hewitt-Jones, Bruce Hodges,Tim Hodgkinson, Martin Hoyle, Bernard Jacobson, Tristan Jakob-Hoff, Ben Killeen, Bill Kenny (Regional Editor), Ian Lace, John Leeman, Sue Loder,Jean Martin, Neil McGowan, Bettina Mara, Robin Mitchell-Boyask, Simon Morgan, Aline Nassif, Anne Ozorio, Ian Pace, John Phillips, Jim Pritchard, John Quinn, Peter Quantrill, Alex Russell, Paul Serotsky, Harvey Steiman, Christopher Thomas, Raymond Walker, John Warnaby, Hans-Theodor Wolhfahrt, Peter Grahame Woolf (Founder & Emeritus Editor)
Site design: Bill Kenny 2004