£11 post-free anywhere
(currently suspended)
Works for Voice by György Kurtág
---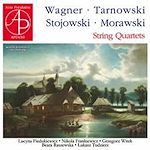 Best Seller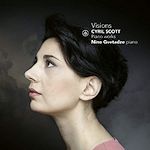 Cyril Scott piano music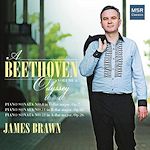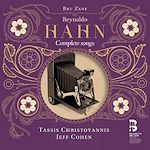 Hahn Complete Songs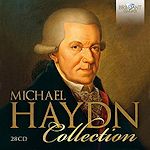 Piano Sonatas 6,7,8 Osborne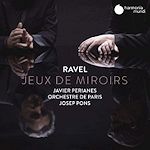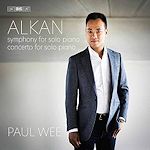 Symphony for solo piano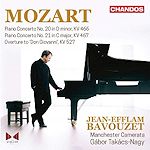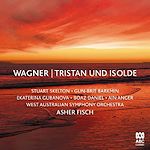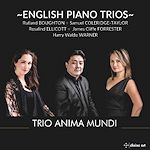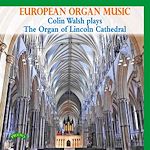 Your clickable banner could be here: details If you cannot see an advert click here.



| | |
| --- | --- |
| LATEST CD and DVD REVIEWS | Wednesday October 21st |

135 reviews completed this month
Hover your mouse over the Summary boxes

Due to an impending Mail Strike we are only presenting 5 reviews per day so that we do not run out. As soon as it is clear that mail is reaching the reviewers we will return to normal.

Carl Philipp Emanuel BACH (1714-1788) Concertos for Cello, Strings and Continuo:- Concerto in a minor, Concerto in B-flat major, Concerto in A major, - Raphael Wallfisch (cello); Scottish Ensemble/Jonathan Morton rec.2008. - NIMBUS [BW]

Pyotr Il'yich TCHAIKOVSKY (1840-1893) The Sleeping Beauty, Op. 66 (1889) [133:26] - L'Orchestre de la Suisse Romande/Ernest Ansermet rec. 1959, ADD - DECCA ELOQUENCE [DM]

Martina Bačová - Elegant Provocation Otmar MÁCHA Elegy for violin and piano Leoš JANÁČEK Violin Sonata George ENESCU Violin Sonata No.2 Béla BARTÓK (1881-1945) Romanian Folk Dances arranged by Zoltan Székely - Martina Bačová (violin) Alexandr Starý (piano) rec. 2008, - ARCO DIVA [JW]

RECORDING OF THE MONTH Dance of the Three Legged Elephants - Matthew Barley (cello); Julian Joseph (piano) -SIGNUM CLASSICS [BW]

Lyrita Fiftieth Anniversary boxed sets - 50 legendary recordings
Lyrita - Celebrating Fifty Years devoted to British Music - Set One William Alwyn - John Ireland
Lyrita - Celebrating Fifty Years devoted to British Music - Set Two Gordon Jacob - William Wordsworth
- LYRITA (two 4CD sets) Full details in the review [RB]

Price symbols
Superbudget £5.99 or less Budget £6-7.99 Medium £8-10.99 Full £11+
Download

Shopping on-line? Help us by doing it through MusicWeb Sales page
NEW Very LOW Prices. No mailing charges

Joseph HAYDN
The Complete Symphonies
cond.Adam Fischer
37 hours MP3 on 8CDS
£20 post-free worldwide
WU CH'ENG EN
Monkey Read by Kenneth Williams
14 hours MP3 on 1 CD £15.50 £7.50 Post free world-wide
SEEN AND HEARD LIVE MUSIC REVIEWS


IMPORTANT ANNOUNCEMENT

AFTER A THOROUGH FACELIFT, SEEN AND HEARD HAS RELOCATED TO A NEW SERVER AND HAS A NEW DOMAIN NAME AND URL (www.seenandheard-international.com.) CLICKING THE LINK BELOW WILL TAKE YOU THERE.

NEW and RECENT ARTICLES AND BOOK REVIEWS

How did I miss that? with sound samples is posted every Wednesday: Charles Tomlinson GRIFFES The White Peacock, The Pleasure Dome of Kubla Khan etc

Quote of the Week - each Friday a new music-related quote (Quote archive)
This week: The music of Bach is without doubt the most sacred gift to the world of art. Heitor Villa-Lobos.

Richard Caniell's new label

GEOFFREY SELF (1930-2008) - an appreciation

Singers and music from the early 20th century - a collection of articles by Charles A. Hooey

October Download Roundup by Brian Wilson

The Beatles re-mastered by Jack Lawson (now completed)

Howard Blake - a survey of his music on CD by Rob Barnett

Creating a Composition Course by Patric Standford

Ralph Vaughan Williams on the Albion label - A triumphant contribution by Rob Barnett

Irish Classical Musicians – Seven Pioneers of the 19th Century by Basil Walsh

---

Musicweb's Recordings of the month Click here

Musicweb's Bargains of the month Click here

---


BOOK REVIEWS


Flute: An Autobiography by Richard Adeney Brimstone Press, 2009 [GHu]

NOTICES

Famous Artists' Discographies on the Net by Youngrok Lee

Advice for Windows Vista Users wishing to play sound samples from reviews

---

Arkivmusic has over 4000 ArkivCDs which are digital remakes of out-of-print CDs available nowhere else. New issues now contain full booklet notes link
---

You do not need to visit this site every day:
[Click here for the most recent reviews (last five days)]
or click below for accumulated reviews for the month:

Click for alphabetical listings by composer:
[Part 2 A-B] [Part 3 C-L]
[Part 4 M-R] [Part 5 S-Z]
[Part 6 Misc A-L] [Part 7 Misc M-Z]
[Recommended recordings]

---

MusicWeb - The International Web Site Founder: Len Mullenger [UK], Classical Editor: Rob Barnett [UK], Regular Reviewers: Steve Arloff [UK], Guy Aron [Australia], Tony Augarde [UK], Terry Barfoot [UK], Melinda Bargreen [USA], David J. Barker [Australia], Rob Barnett [UK], Nick Barnard [UK], Robert Beattie [UK], Dave Billinge [UK], Peter Bright [UK], Byzantion [UK], Colin Clarke [UK], Dominy Clements [Netherlands], Michael Cookson [UK], Hubert Culot [Belgium], Evan Dickerson [UK], Gavin Dixon [UK], Robert J. Farr [UK], Christopher Fifield [UK], Göran Forsling [Sweden], John France [UK], Patrick Gary [USA], Pierre Giroux [CAN], Paul C. Godfrey [UK], Michael Greenhalgh [UK], William Hedley [France], Gary Higginson [UK], Neil Horner [UK], Robert Hugill UK], David Jennings [UK], Bill Kenny [UK], William S Kreindler [USA], Ian Lace [UK], Em Marshall-Luck [UK], Oleg Ledeniov [USA]Rob Maynard [UK], David A McConnell [USA], Kirk McElhearn [France], Robert McKechnie [UK], Ralph Moore [RMo] [UK], Dan Morgan [UK], Margarida Mota-Bull [UK], Glyn Pursglove [UK], John Quinn [UK], Carla Rees [UK], Brian Reinhart [USA], Donald Satz [USA], Mark Sealey [USA], John Sheppard [UK], George Stacy, Paul Steinson [UK], Kevin Sutton [USA], Bert Thompson [USA], Simon Thompson [UK], Zane Turner [Australia], Steve Vasta [UK], Johan van Veen [Netherlands], Raymond Walker [UK], Derek Warby [UK], Brian Wilson [UK], Jonathan Woolf [UK] Leslie Wright [USA]. A complete list of contributors can be seen here

---



EXPLORE MUSICWEB INTERNATIONAL


MusicWeb International thank Naxos for the no-strings use of their server to mount the website.

Disclaimer
Any opinions expressed in reviews or articles on this site are those of the author and do not necessarily represent the views of the site owner, Len Mullenger or the Editors. Reviewers and authors retain copyright in their work unless it has been paid for or commissioned by the site owner.
Donate and keep us afloat
New Releases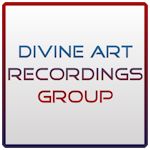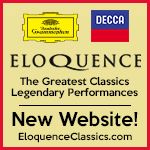 Special offer 50% off
15CDs £83 incl. postage


Follow us on Twitter
Editorial Board
MusicWeb International
Founding Editor
Rob Barnett
Editor in Chief
John Quinn
Seen & Heard
Editor Emeritus
Bill Kenny
MusicWeb Webmaster
David Barker
Postmaster
Jonathan Woolf
MusicWeb Founder
Len Mullenger